This itinerary for a day trip to LA contains affiliate links.
A word of warning before we start: any day trip to LA will be a busy one.
Less a coherent city, and more a sprawling metropolis of diverse neighbourhoods, LA is a city that can swallow its visitors whole. Stretching 5,000 miles – from the salty waters of the Pacific Ocean, down to the dried river beds of the Compton Creek – LA is a cultural hub carved from 224 different languages and vast districts.
However, it's also a city that can, if equipped with a focused itinerary, be experienced in just one day.
Below is therefore our complete itinerary for a day trip to LA; an itinerary that we hope provides you with – at the very least – a tantalising taste of this glittering city of stars.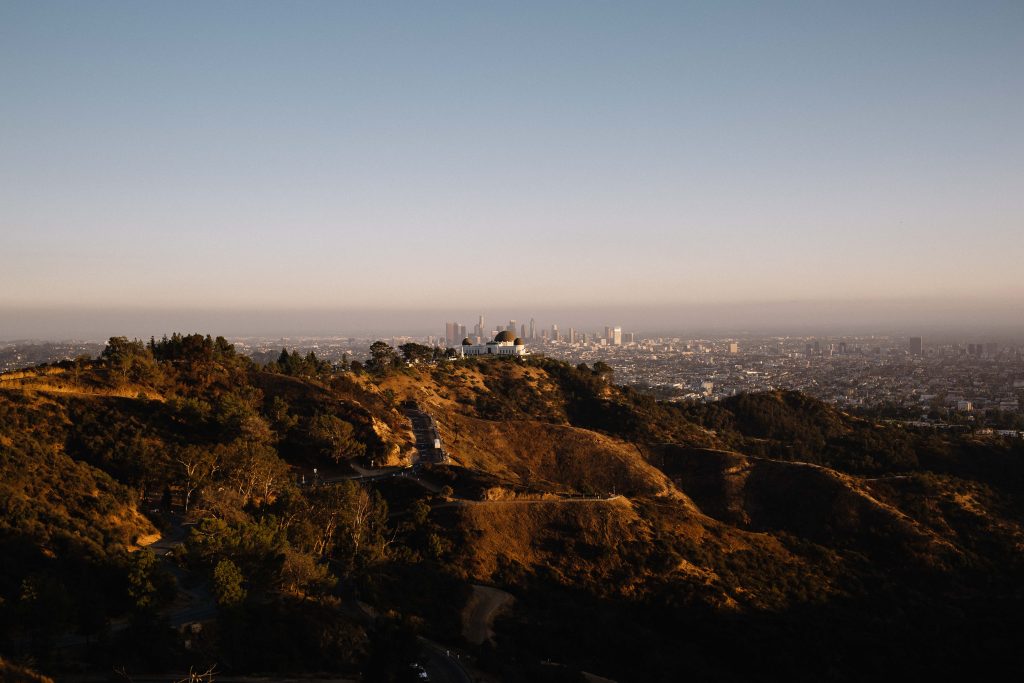 Things to Know When Planning Your Day Trip to LA
Is the Traffic Bad in LA?
In short, yes – the traffic in LA is hideous. Known as the 'driving city', with 84% of LA's commuters choosing to drive or take car share, traffic congestion is an unavoidable part of the LA experience.
When planning your day trip to LA, this must therefore be considered. Be prepared to factor in an additional 30-40 minutes for each trip. Although things might appear close on a map, you might find that a 3 mile journey takes 30 minutes.
What is the Best Way to Get Around LA?
Given that you are spending just one day in LA, we'd advise that you immediately rule out the hire car option.
Whilst in LA, we were advised to rely solely on Uber and Lyft drivers. With over 24,000 individuals a week using these apps for airport drop-offs alone, you won't have to wait long for a driver.
If spending a prolonged amount of time in just one neighbourhood (Venice Beach, for example), we'd also recommend downloading and using either the Bird or Lime apps. Offering the use of electric scooters (with rides beginning at just $1), these nifty little bikes are a great way to get around.
Lastly, there is also an extensive public transport system on offer in LA, via the Metro. Offering transport via both bus and train, trips can be planned easily thanks to the Metro's journey planner. Alternatively, you can download the LA Metro App, offering real-time data and the option to buy and store tickets.
Using the 'Go Los Angeles' Card for your Day Trip to LA
With limited time on your hands if spending just one day in LA, we'd highly recommend that you purchase a 'Go Los Angeles' Card before you visit.
Offering the option to save 50% (compared to on-gate prices), this card can be used at over 35 of Los Angeles' main attractions, including the Pacific Park at Santa Monica Pier and the Warner Bros. Studio Tour.
The card can also be used on your phone, via the Go City Card app.
How to Get into LA from LAX Airport
If you're visiting LA as part of a lay over or are due to take a connecting flight, we'd recommend you use either the Lyft or Uber apps to take you into the city.
The cars can be found at the Departures Level, where you'll find the 'Ride Service' pickup signs located curb-side (in Zones A-B and D-F).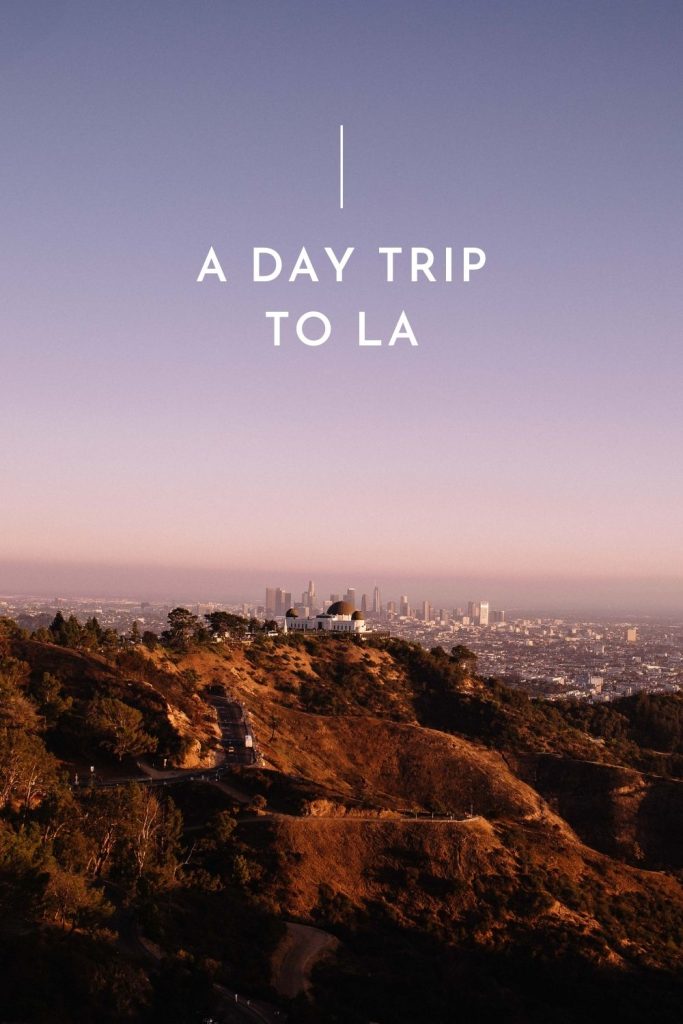 A Day Trip to LA: Your Itinerary
Downtown LA
1. Breakfast at Egg Slut, Grand Central Market      
You have just one day in LA – and it's going to be a big one. So let's begin by preparing you for the day the only way how: with a hearty breakfast.
Something of an LA institution, Egg Slut pushes the humble egg to its limits, offering egg-inspired cheeseburgers, the famed 'Gaucho' sandwich (boasting eggs, seared wagyu tri-tip steak and chimichurri) and a sensational Bacon, Egg & Cheese sandwich.
Although there are a few Egg Sluts across LA, we'd highly recommend the one found in Grand Central Market (note: if you are visiting LA at the weekend, then you're likely to find long queues at Egg Slut. Arrive early to avoid missing out).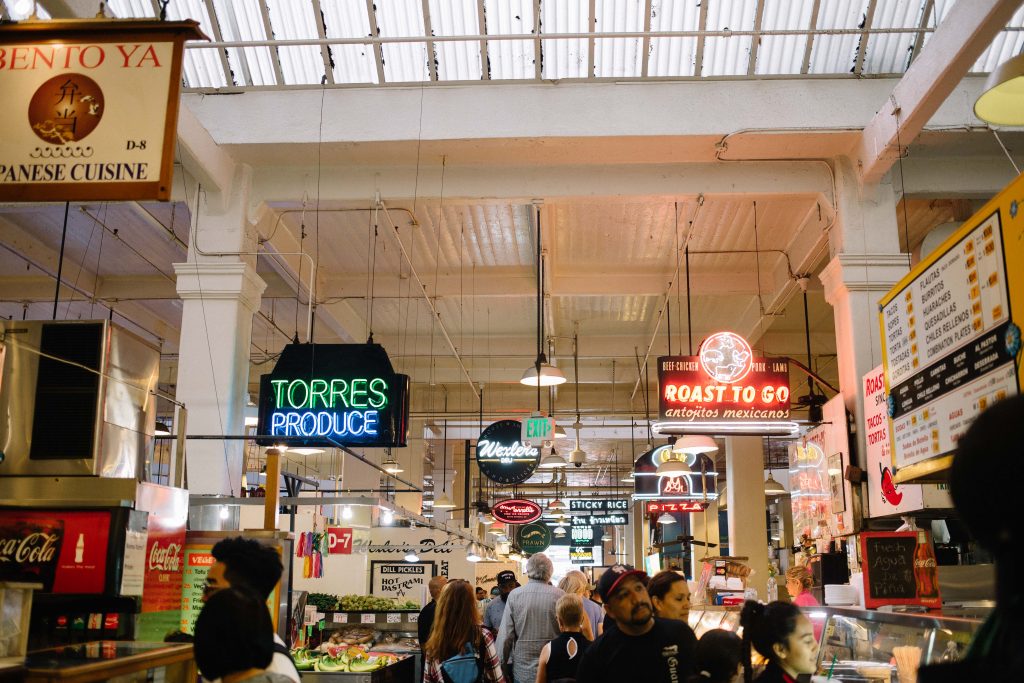 2. Explore Grand Central Market
Once you've wolfed down your egg sandwich, it's time to explore the rest of Grand Central Market.
Situated in Downtown LA (or 'DTLA'), the Grand Central Market feels like something you'd find in NYC rather than LA.
A resident of the city since 1917, and situated within a handsome beaux-arts building, this historic market brings together a blend of cuisines and cultures; overflowing with chatter, delicious aroma and flashing neon lights. It's an irresistible place, offering unbelievable food and is an unmissable spot during your day trip to LA.
3. Visit the Last Bookstore
Just a short walk from the Grand Central Market is the fantastically eclectic, Last Bookstore.
Declared one of the 20 most beautiful bookstores in the world, the Last Bookstore has become something of an Instagram star. The largest bookstore in California – featuring both new and second-hand books – this shop not only serves a very real purpose (keeping pen and paper alive), but offers a dazzling display of book-themed sculptures and installations.
Head upstairs to the mezzanine floor and you'll find books that appear to be 'flying'. Continue onwards and you'll discover a fairy-light lit tunnel made entirely from books, alongside secret peep-holes that are perfect for a selfie.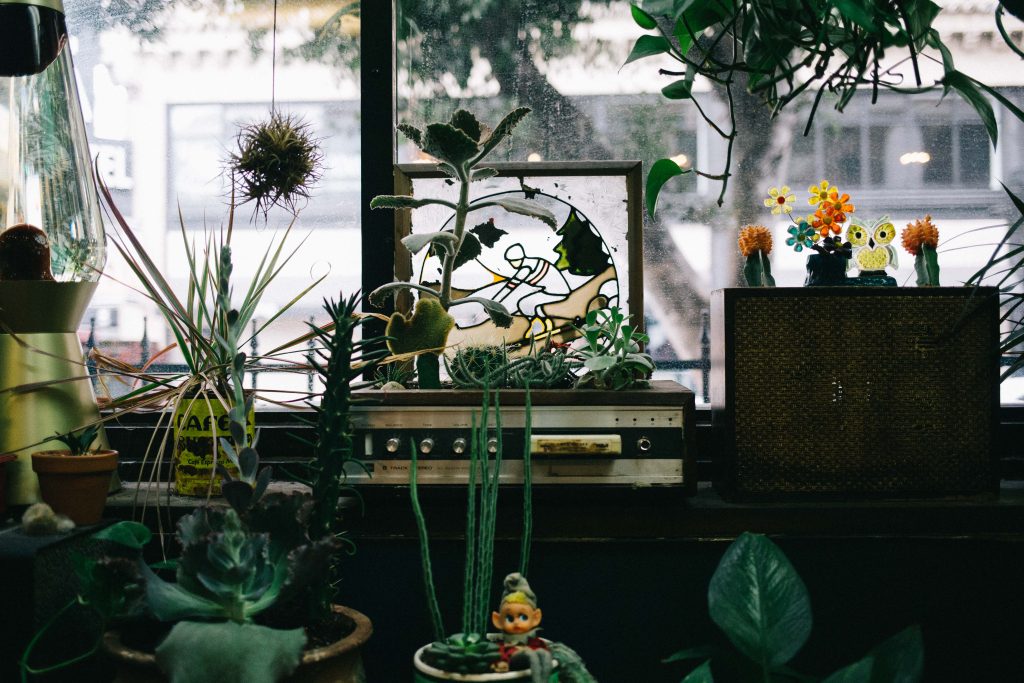 4. Explore LA's Historic Architecture
To finish your tour of downtown LA, head round the corner to see one of LA's most historic buildings.
Once featured in the film 'Blade Runner', the Bradbury Building has long played host to film sets and glittering Hollywood actors.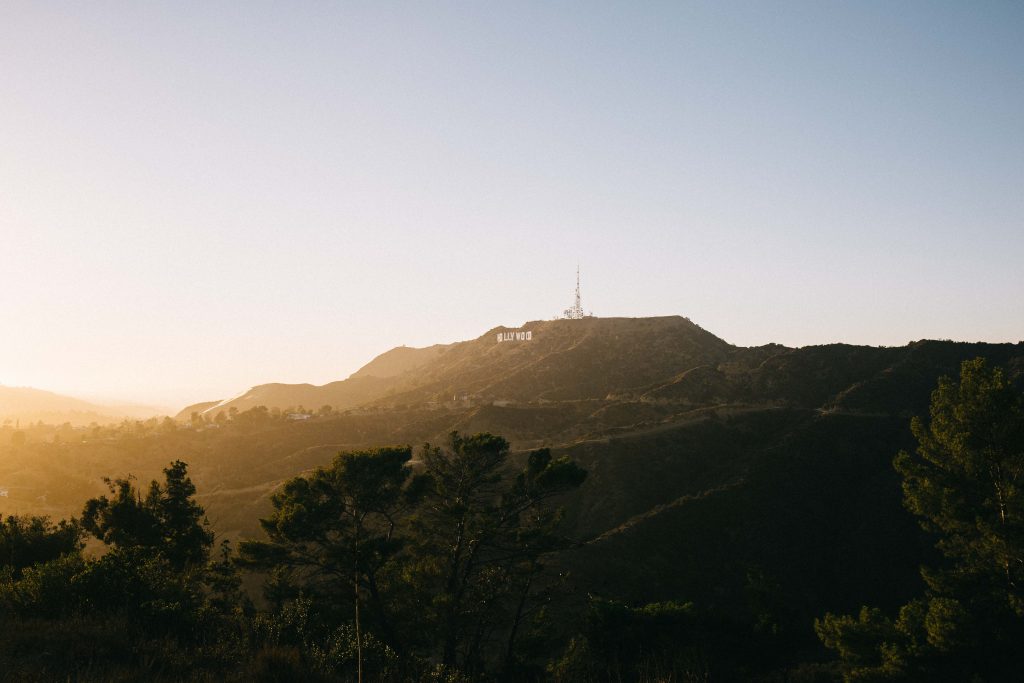 Commissioned by millionaire Lewis L. Bradbury in 1893, the Bradbury Building was designed by George Wyman, who took his inspiration from the sci-fi novel 'Looking Backward'. Featuring a Victorian – almost gothic design – with a soaring atrium, vast skylight, intricate cast iron railings and large open-cage elevators (still operated by human conductors), the Bradbury Building is its very own film set.
Five stories high, visitors are only able to climb as far as the first floor. The building is also free to enter and therefore a lovely thing to tag onto your day trip to LA.
Hollywood
What day trip to LA would be complete without a visit to Hollywood? While we wholly agree, we'd suggest that if you're spending just one day in LA, you avoid the (anti-climactic) Walk of Fame and instead enjoy other hidden corners of this famous neighbourhood.
5. Lunch at Mama Shelter
Feeling a world away from the nineteenth-century designed streets of Downtown LA, lies the unimaginably colourful and wholly 'LA' Mama Shelter.
Posing as both an incredibly stylish hotel and a (sun-drenched) rooftop bar, Mama Shelter offers spectacular views across LA – including coveted views of the famed 'Hollywood' sign. Designed by Thierry Gaugain, the hotel is a rainbow of colours and soft lighting; towering over the nearby neon lights of Hollywood Boulevard.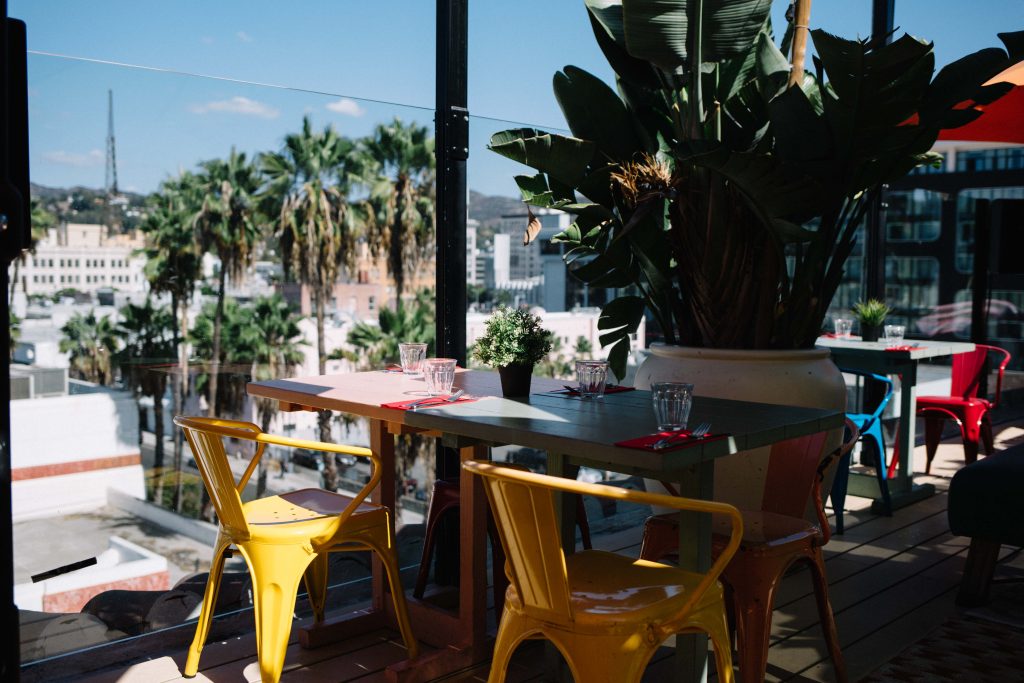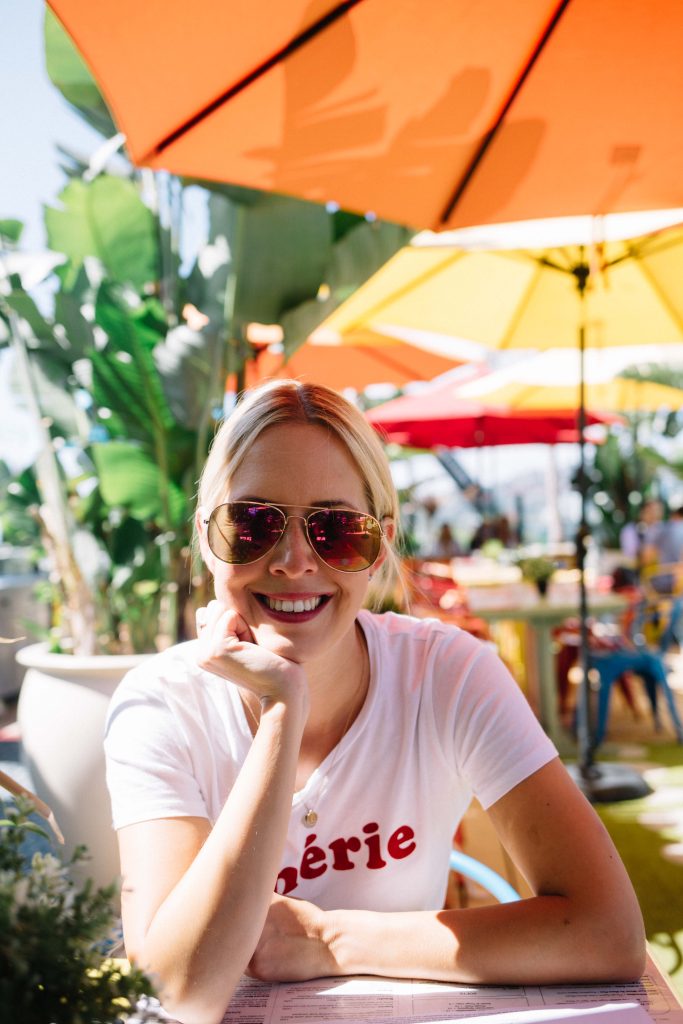 Warm and inviting, we immediately headed to Mama's rooftop bar, where we enjoyed a lunch of homemade (and extremely healthy) dishes. With a cool breeze rolling down from the nearby hills, and the heat and buzz of the city below us, lunch here was a true LA experience.
Main lunch dishes at Mama Shelter begin at $16. The menu can be found here.
6.  Cocktails by the Pool at Dream Hotel
The Dream Hotel Hollywood is one of the city's most luxurious spots; boasting 360 degree views of LA and a glittering rooftop pool.
It's also something of a celebrity hotspot, with A-Listers regularly checking in to enjoy its oh-so-soft beds and stylish 'Highlight Room' (found on the hotel's rooftop).
As you are only spending one day in LA, it's unlikely that you'll require a hotel to stay at. However, that shouldn't mean you should miss out on any poolside lounging. Conveniently, the Dream Hotel allows non-guests to access the pool at any time over the weekend (and after 6pm during the weekdays), meaning that if visiting LA on either of these days, you can still experience a small slice of LA glamour.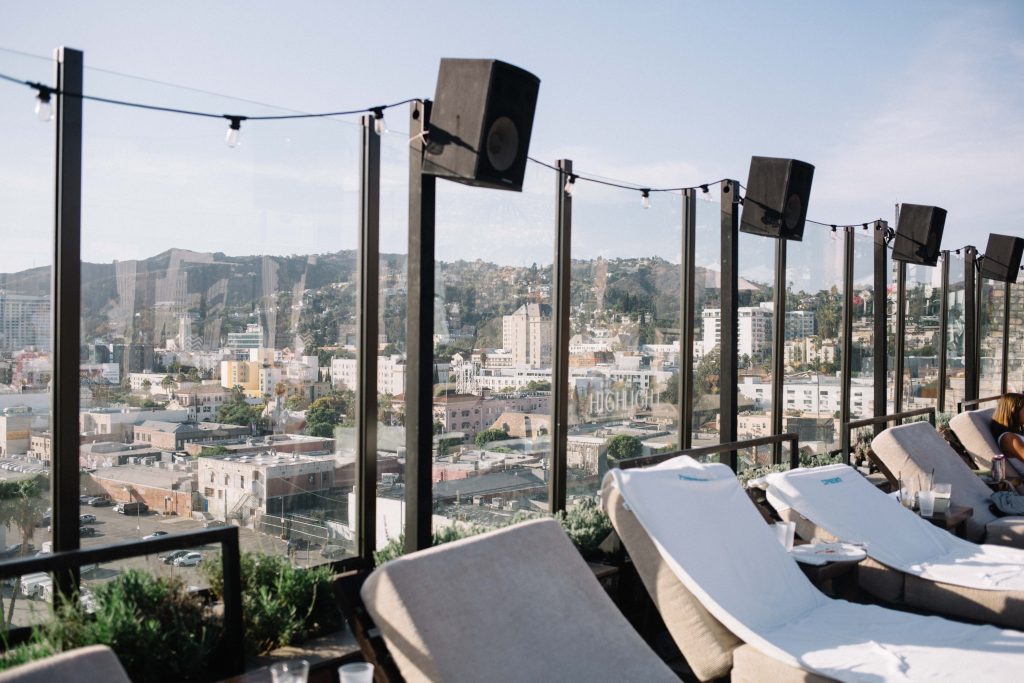 For those who really want to mingle with LA's glitterati, then book a meal at the hotel's neighbouring Beauty & Essex restaurant, which has already made a name for itself in New York and Las Vegas.
For those who wish to spend the night in LA, rooms at The Dream Hotel begin at £245 per night.
Beverley Hills
Having experienced a sprinkle of Hollywood glitter, head next to the equally illustrious Beverley Hills. 
For those wanting to simply soak up the neighbourhood's atmosphere – its carefully manicured lawns and Spanish villas – then spend an hour wandering Beverley Hills' neatly symmetrical streets. 
7. Shopping on Rodeo Drive
It would be sacrilegious to visit Beverley Hills and to not stop by the infamous Rodeo Drive.
An iconic LA site – having debuted in that 80's classic, 'Pretty Woman' – Rodeo Drive is a vision of dazzling white marble, palm tree-lined roads and roaring sports cars.
Part of LA glamour since 1961, when store owner Fred Hayman opened the strip's first boutique, Rodeo Drive now spans three blocks and is well-worth a visit during your day trip to LA.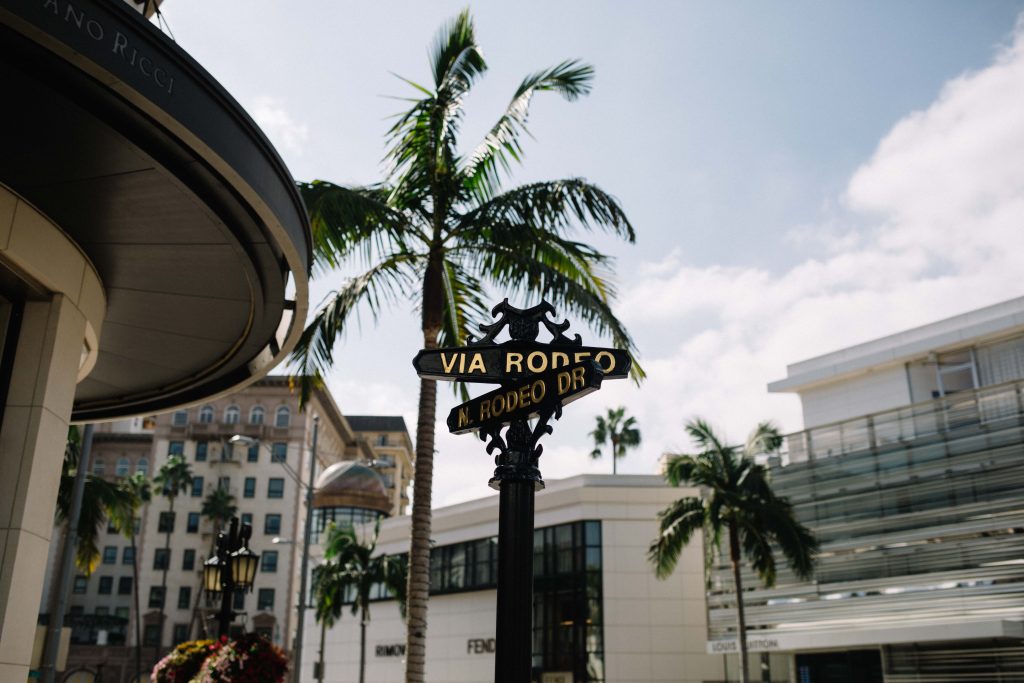 7. Visit a Cat Cafe
A slightly more affordable shopping experience is offered on nearby Melrose Avenue.
A roughly 10-15 minute drive from Rodeo Drive, Melrose boasts a host of independent, quirky and edgy designer stores.
Yet, when we visited, it was not shopping that we had in mind, but something else entirely: a trip to the street's feline-inspired, Cat Cafe: Crumbs and Whiskers.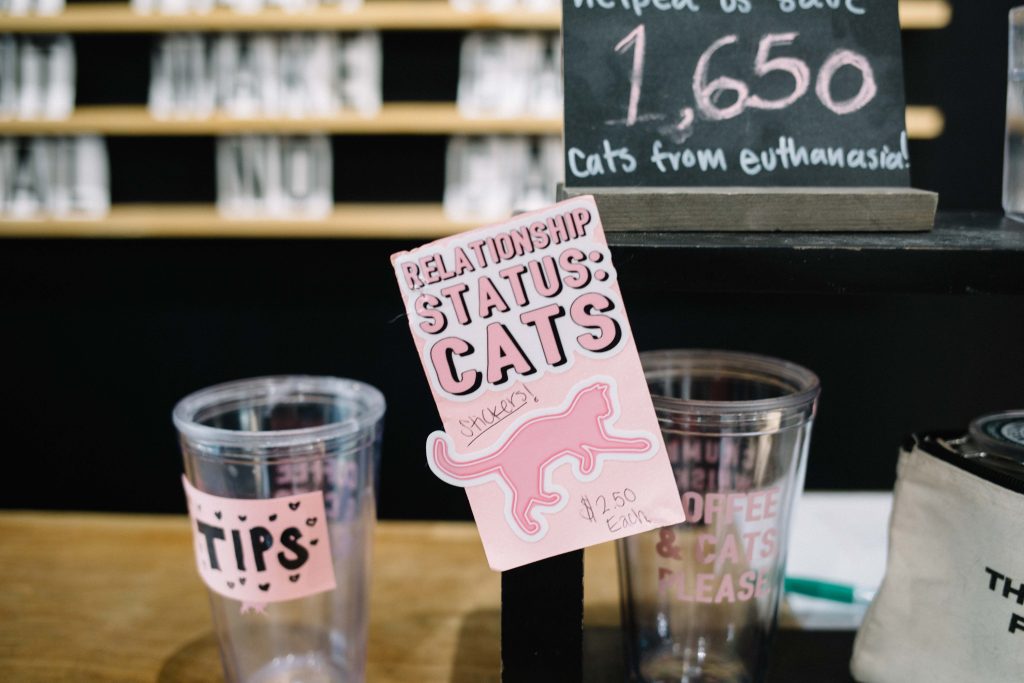 Offering a 30 or 70 minute experience (book ahead to secure your slot), the Cat Cafe welcomes small groups of visitors into what is essentially a giant 'cat playgroup'. Here, rescued kittens and cats (who were saved from 'High Kill Centres') tumble and pounce as visitors quietly sip coffee.
Visitors are not only allowed to play and pet the cats, but adopt them, too.
Of course, with only one day in LA, a visit to a cat cafe may not be high on your list. However, if you are interested in popping by, then the 30 minute experience will cost you $25: a contribution that goes towards the running of the Cafe. 
The Hollywood Hills
The sun now beginning to set on your one day in LA and it's time to take a hike that you'll never forget.
8. Hike Into the Hollywood Hills
When visting LA, we had the pleasure of taking a tour courtesy of LA Bikes and Hikes. We opted to take the 'Hollywood Hills' hike; one that would not only take us past the historic Hollywood Sign, but to one of LA's crowning features: The Griffith Observatory.
We began our hike in the late afternoon, just as the sun began to dip behind the San Gabriel mountain range. Meeting at the Greek Theatre in Griffith Park, we began our hike up into the hills.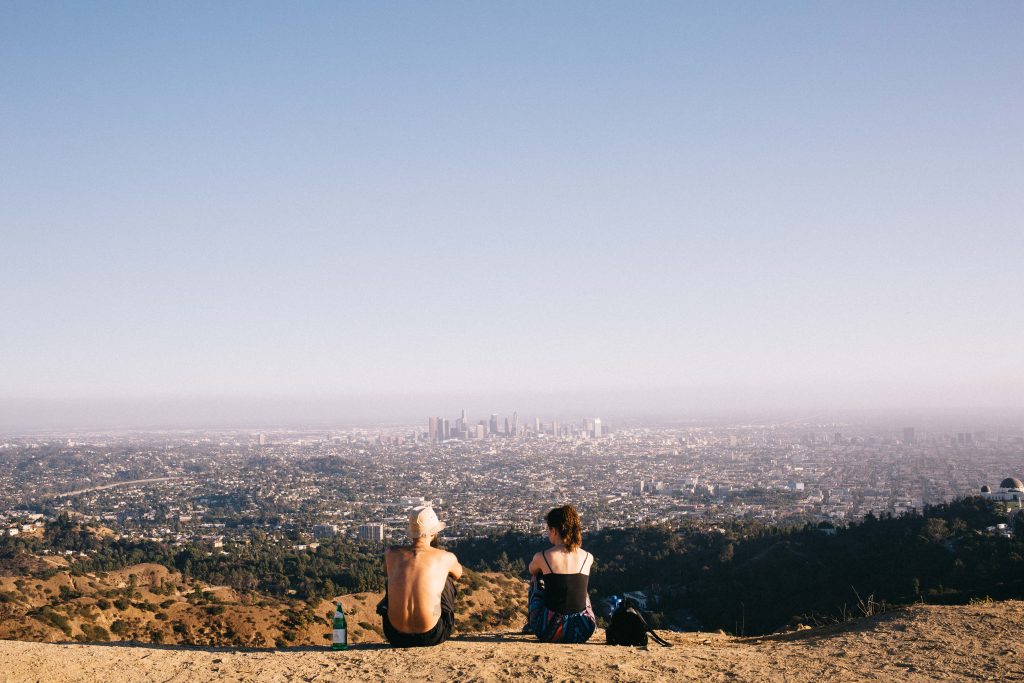 Passing through the Park's Bird Sanctuary and up its winding tracks, we eventually reached a peak and were afforded unbelievable views across the city.
Our tour ended at the famous Griffith Observatory. As crowds began to gather, we watched as lights flickered on in skyscrapers and apartments; neon signs also springing to life. It was undoubtedly one of the most beautiful views I've ever witnessed and the most perfect way to end a day trip to LA.
The Hollywood Hills Hike costs $28 per person and lasts approximately 3 hours.
One Day in LA: Final Thoughts
Attempting to see LA in just one day is, as we warned, not for the faint hearted.
Offering incredible diversity, a multitude of experiences and an almost endless list of unmissable sights, you might find yourself a little paralysed with indecision when first arriving here.
Although this guide is by no means a definitive list of things you must experience whilst making a day trip to LA, it nonetheless provides (what we hope) is a feasible blueprint for a whistle-stop tour of some of the city's best experiences.