This article on things to do in The Hague contains affiliate links.
Where is The Hague?
"Oh, The Hague", my friend had said when I told her I'd be visiting the Netherland's third largest city – "that's in Denmark, right?" Another friend had ventured that it might be in Germany, whilst one suspected it might be a mysterious country entirely of its own. "Like Lichenstein", she'd said, knowingly.
For many, The Hague – or Den Haag – is one of Europe's more enigmatic cities. Home to the borderless United Nations, over 118 international embassies and a global circle of NGOs, it's perhaps unsurprising that this cosmopolitan city is so often confused with other destinations.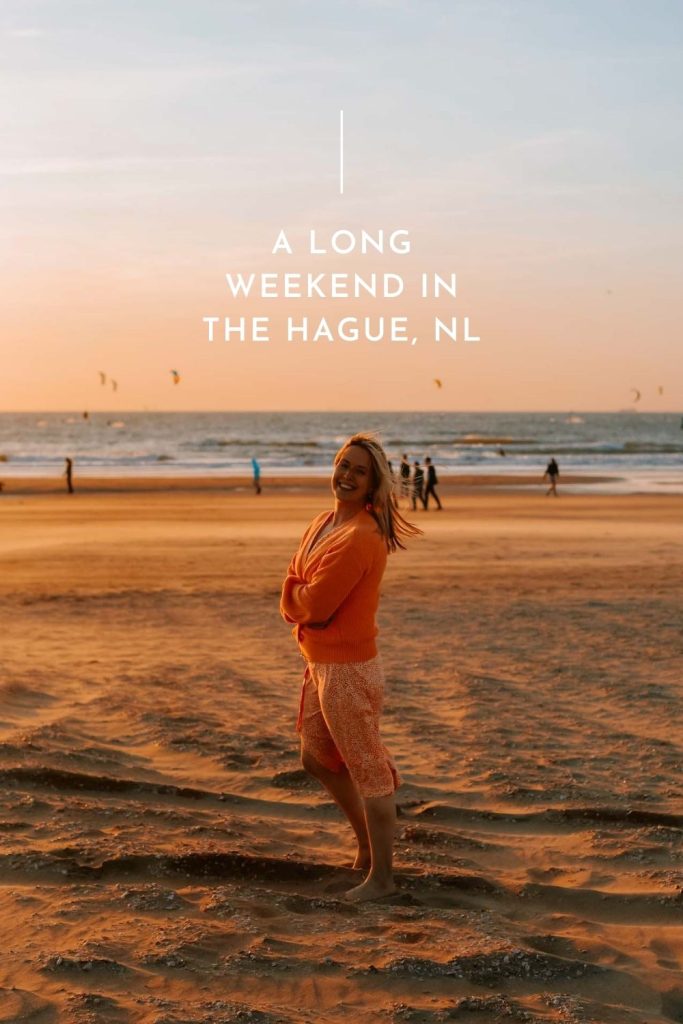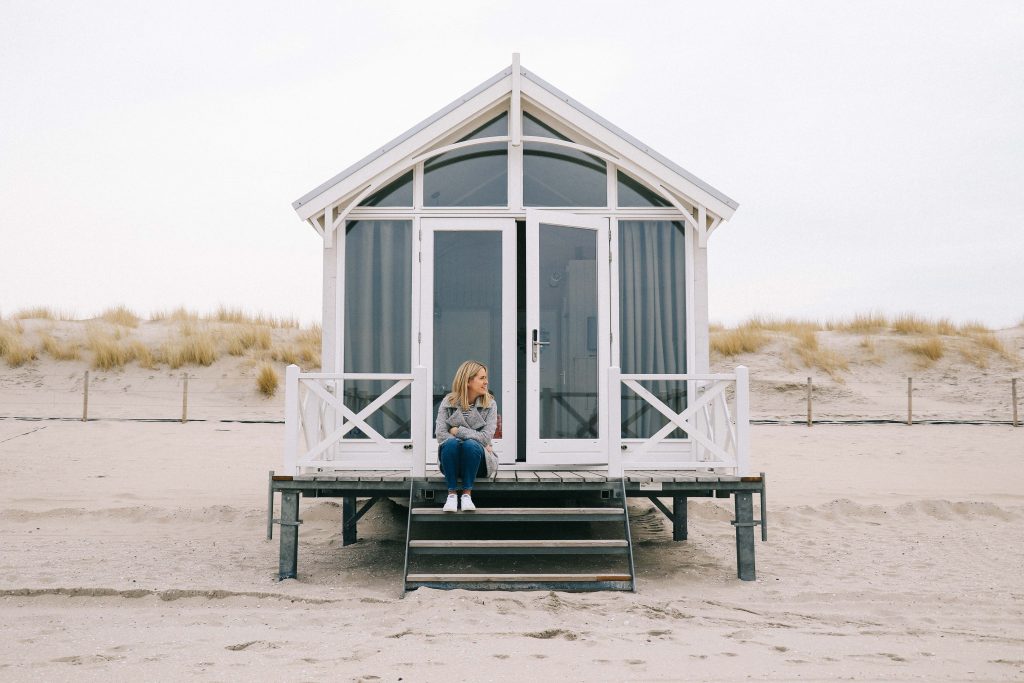 However, beneath its international character, The Hague is distinctly Dutch.
Once the Netherlands capital city, it is home to the royal family and the country's Houses of Parliament. It's a handsome place filled with tree-lined boulevards, art-nouveau architecture and grand mansions.
Yet, before you ask: is The Hague boring? Is it worth visiting The Hague? Let me go on.
You see, this city has another side. Adopter of experimental pop-up stores, cutting-edge rooftop farms, kitsch seaside resorts, experimental galleries, a commitment to sustainability and a deeper, maritime culture, the city is a bit like a polished diplomat who rolls up his sleeves to reveal a map of colourful tattoos.
It's a city full of surprises and contradictions.
How Do You Get to The Hague From London?
1.Flights to The Hague
After arriving in the Netherlands following a short flight from London to Amsterdam's Schiphol airport (one reason why a weekend in the The Hague makes for such an ideal short break), we took a taxi from Amsterdam to The Hague – the journey taking a little under fifty minutes. If you use a taxi firm such as Oranje Taxi, you can expect to pay €62.00 (for up to four people). 
Alternatively, visitors can catch one of the many regular trains that run direct from Schiphol to The Hague Central Station, for less than €10 per person.
2. Eurostar to The Hague
A more sustainable way to get to The Hague is to catch the Eurostar from St Pancras to Rotterdam. We opted for this option during our latest visit to the city and found it far more relaxing than flying.
On arrival in Rotterdam, simply jump on one of the country's sprinter trains, which run every 30 minutes and take just 25 minutes.
The Best Hotels in The Hague
The Best Beach Hotels in The Hague
1. Kijkduin Beach Resort – 'HaagseStrandhuisjes' Beach Huts
While The Hague is city of familiarly cobbled streets and bike-lined canals, it also identifies itself as a coastal city.
Kijkduin, just a 30 minute cycle ride from the city, is particularly popular with those looking for somewhere a little quieter to spend their weekends, cocooned away from both the city centre and the crowds of the neighbouring beach resort, Scheveningen.
When we visited, we stayed at these recently completed beach cottages. A fine example of 'bijous' living, the cottage came complete with a small living area (a table, sofa and television included), a kitchen area, two bedrooms (one double), and a fully functioning bathroom.
Both compact and spacious, it was the ideal place to stay when spending a weekend in The Hague.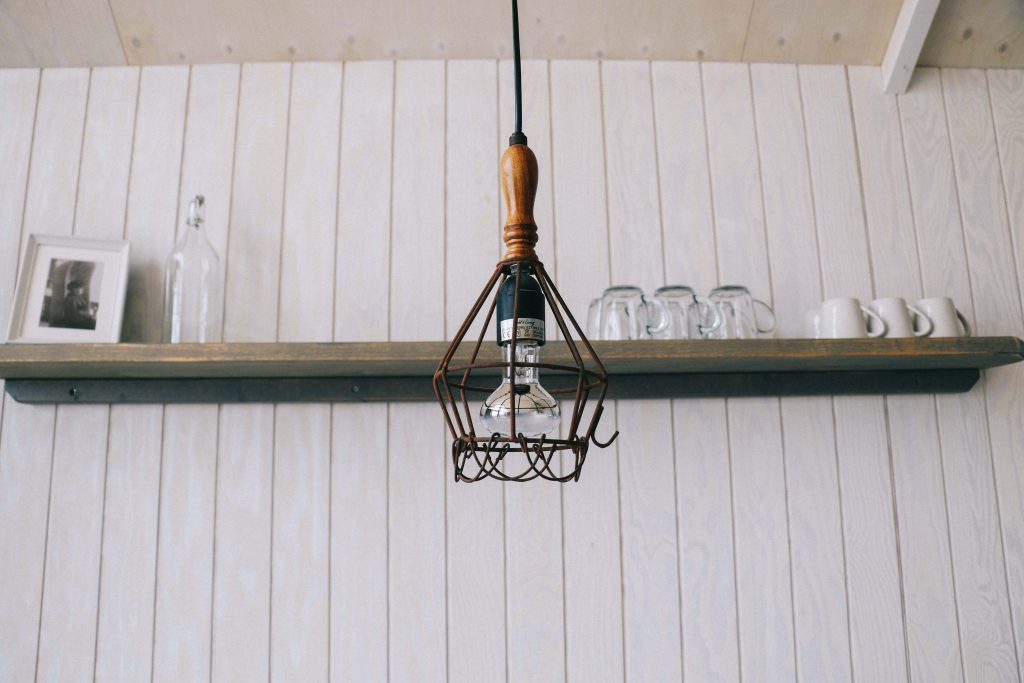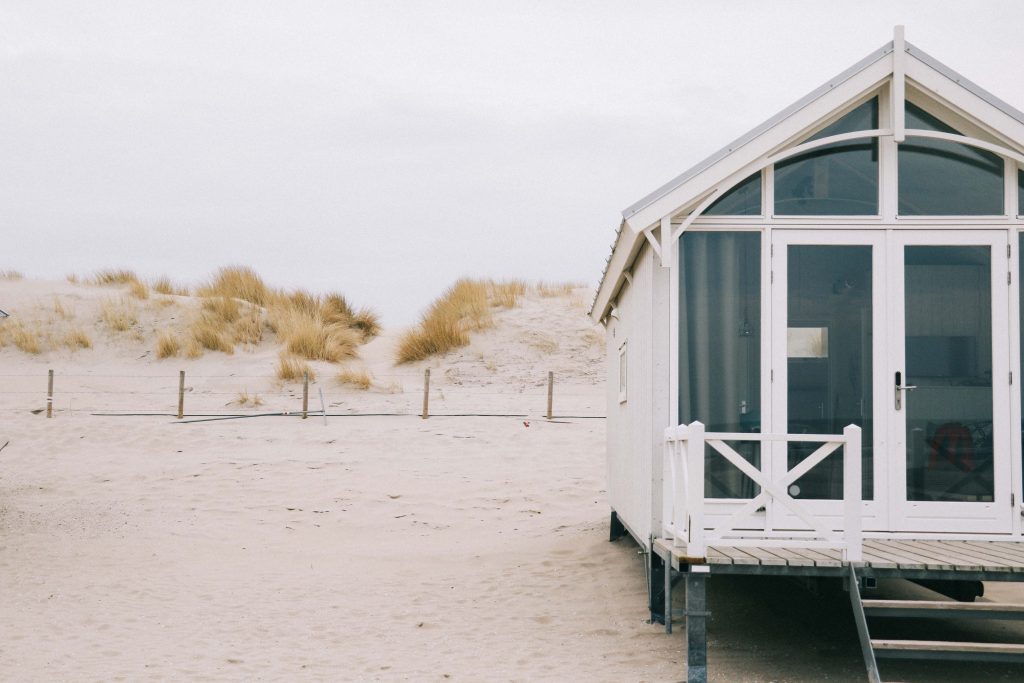 2. Scheveningen Beach Resort – Inntel Hotel Marina Beach
Inntel Hotel Marina Beach is a newly opened hotel, located a stone's throw from the neighbouring Scheveningen beach. A gleaming 13 floor hotel, Inntel Marina Beach is perched on the edge of the North Sea and makes for an ideal spot to stay when visiting the beach.

The Best Hotels in The Hague City Centre
If you'd rather trade the beach for the city centre, then you're in luck – The Hague has a fantastic number of beautiful and historical hotels to choose from.
1.Hotel Indigo
On our second trip back to the city, we stayed at Hotel Indigo. Once a bank (it still has a vault inside its restaurant), the hotel is perfectly positioned opposite the royal palace and is filled with gorgeous art-nouveau interiors and oak panelling.
The hotel's brasserie (Brasserie Stocks and Bonds) is a great place to sit with a coffee and watch the world go by (the lovely Noordeinde street is just outside), whilst the hotel's old-fashioned 'Gold Bar' is a beautiful place for a cocktail come the evening.
2. Hotel Voco
Another former bank, Hotel Voco has recently opened in The Hague and is home to a delicious vegan restaurant – Botanica. Located in the Royal Quarter, Hotel Voco is within walking distance of the Peace Palace, Embassy Quarter and the city's shops.
3. Hotel Des Indes
For those really looking to push the boat out, book a stay at the iconic Hotel Des Indes. A luxurious 5* hotel, decorated with colonial-inspired interiors, this is where celebrities and diplomats wile away the hours when visiting the city.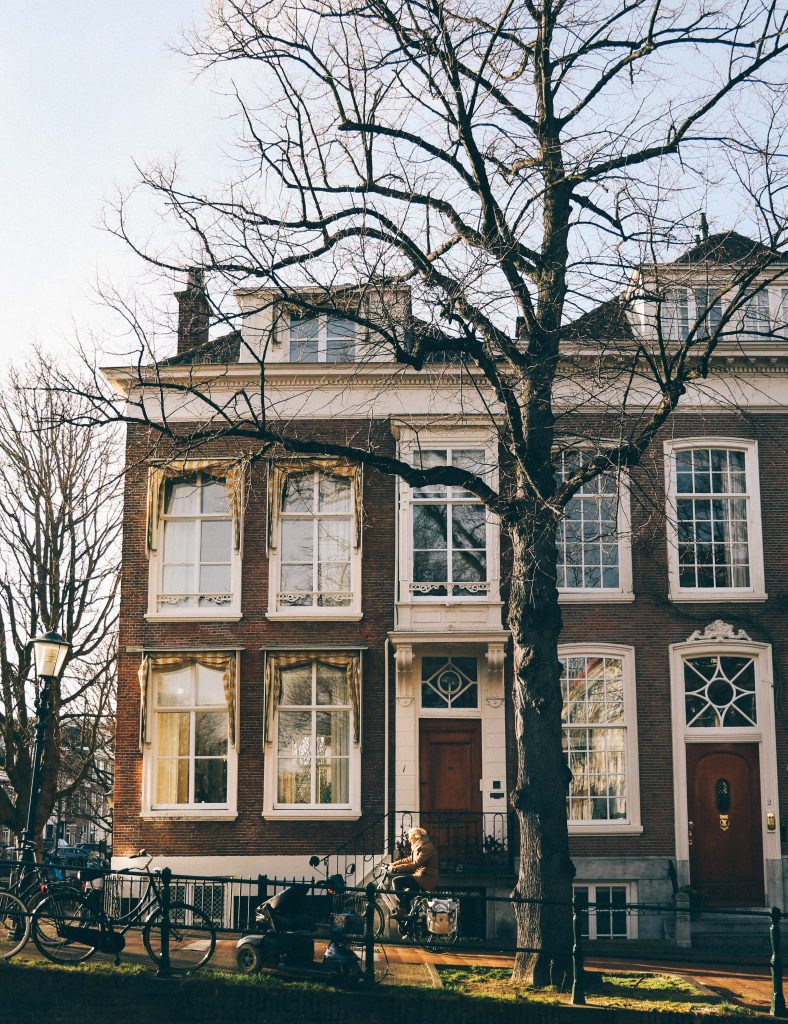 Things To Do in The Hague
1. Visit The Beach
As mentioned above, The Hague has a number of genuinely lovely beach resorts. A visit to any of them is easily one of my favourite things to do in The Hague.
Kijkduin is a slighter quieter beach resort, yet with plenty of places to eat at and enjoy. Indeed, for those who are staying at the beach houses above, then a small cluster of cafes and restaurants can be found further up the beach.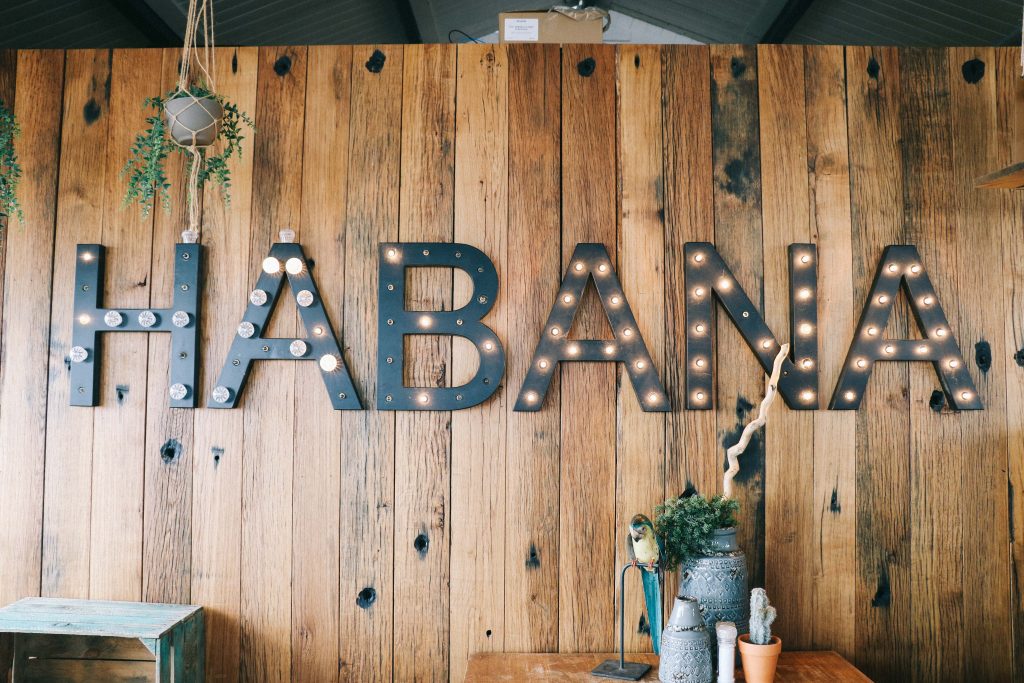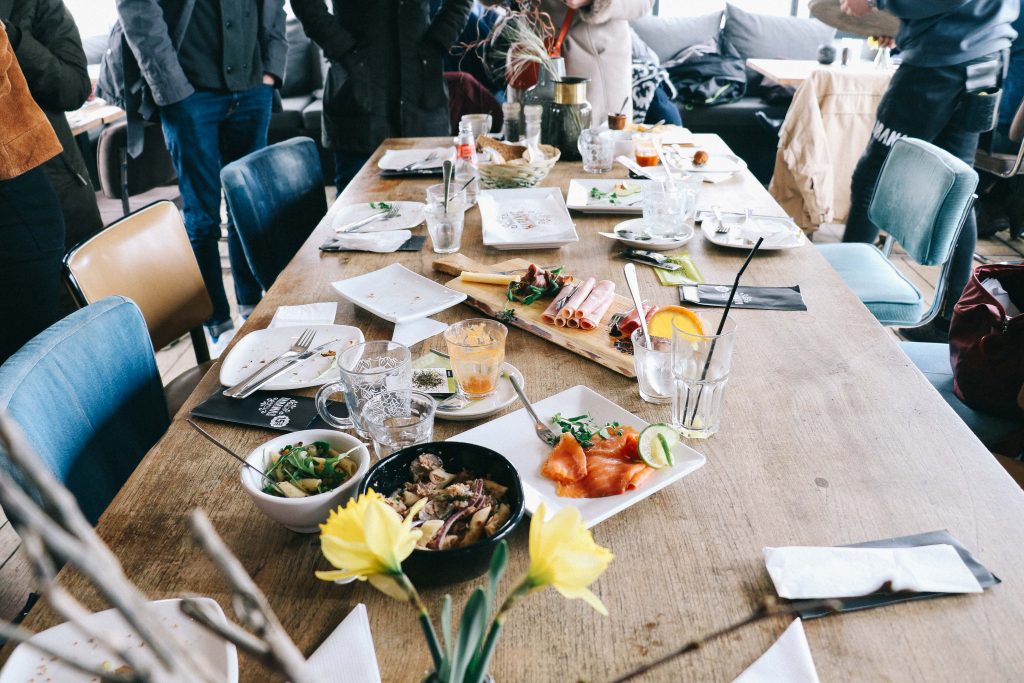 During our stay, we walked up a makeshift gangway and soon arrived at the Habana Beach restaurant. Not your usual clapboard, sticky-floored seaside bar, this restaurant is a vision of industrial-styled fireplaces, towering Budha Heads and decorative parrots.
Over platters of freshly cooked crockets, meats and delicate cheeses, we were told how the windswept beach in front of us transformed during the summer months; an almost Ibiza-esque atmosphere descending over it.
Lounging on giant, purple pillows, families and couples would wile away the hours here until the sun dipped below the horizon and the temperature dropped.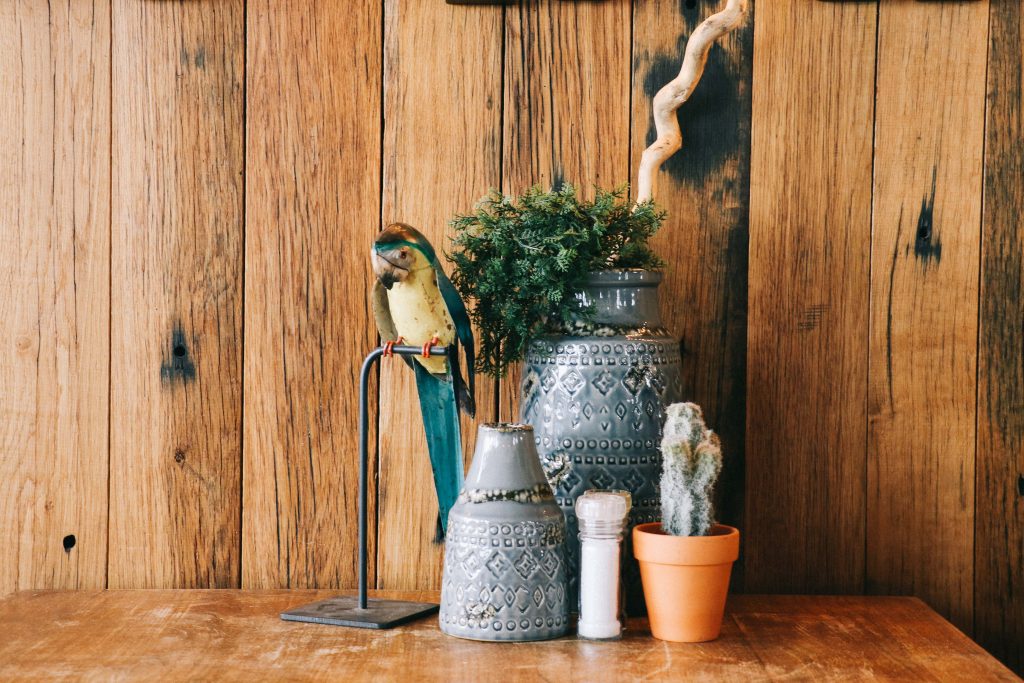 Alternatively, for those enjoying a weekend in The Hague and looking for a livelier scene, then the beach resort of Scheveningen is an ideal place to visit.
Featuring a 50 metre Ferris Wheel, Scheveningen boasts over 1km of beach, split into four distinct zones.
Comprising of the quirky 'Zwarte Pad' (the place for beach parties), 'the Noordboulevard' (where you'll find a wide street filled with shops and restaurants), the quieter surfing spot found at 'the Middenboulevard' and the area's busiest part – the beach found immediately in front of the Pier – a visit to Scheveningen can easily fill a day.
2. Explore the City's Prettiest Street
For a relatively small city, there are plenty of things to do in The Hague.
Start your exploration on The Hague's prettiest street: Lange Voorhout.
Designed in an 'L' shape and surrounded by a sea of purple crocuses and ancient linden trees, this grand boulevard was once the Netherland's version of London's King's Road: everyone wanted to be seen here. Throughout the 18th century, residents would head to this small part of the city each Sunday, eager to attend the weekly parade.
Here you'll also find the famous Hotel Des Indes; an irresistibly sophisticated spot to both stay or enjoy a meal at. You'll also be just a short walk from some of The Hague's best museums and attractions.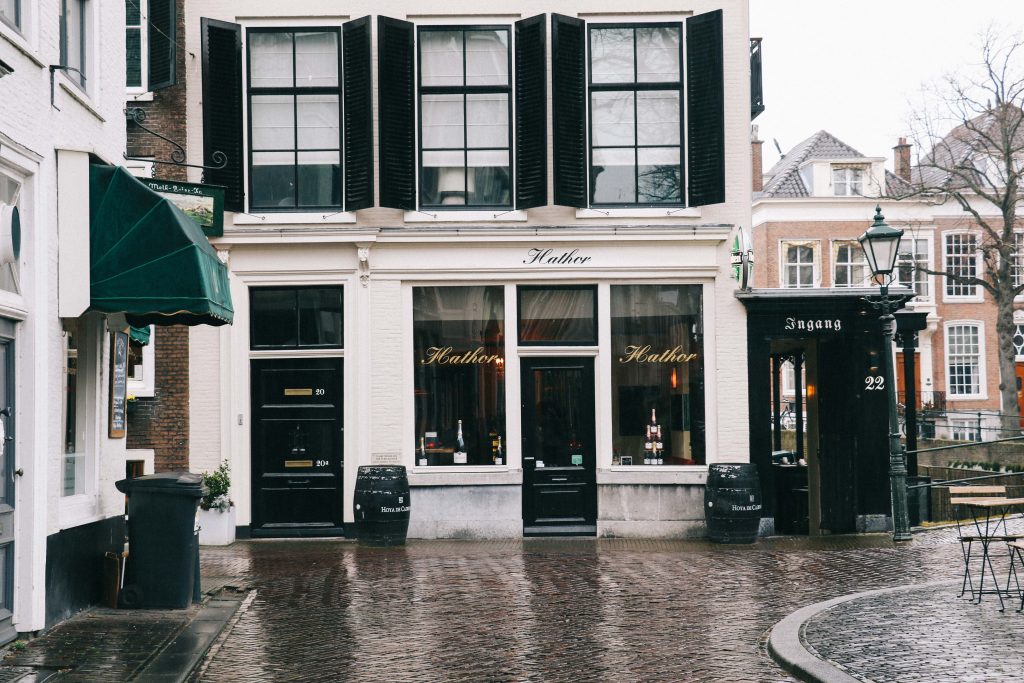 3. Visit Escher in het Paleis
Once the former winter residence of the Netherland's much-loved Queen Emma, this beautiful building is now home to the popular Escher Museum: Escher in het Paleis.
Displaying a permanent exhibition on the Dutch graphic artist, here the surreal works of MC Escher mingle with glittering diamond chandeliers, polished bronze staircases and enormous bay-fronted windows.
Displayed over three floors, guests are shown the surreal work that Escher created as 'an incredibly bored' teenager, and some of his most impressive mathematically driven pieces, made some thirty years later.
A wonderfully contrasting place, the Escher in het Paleis should top any list of what to do in The Hague.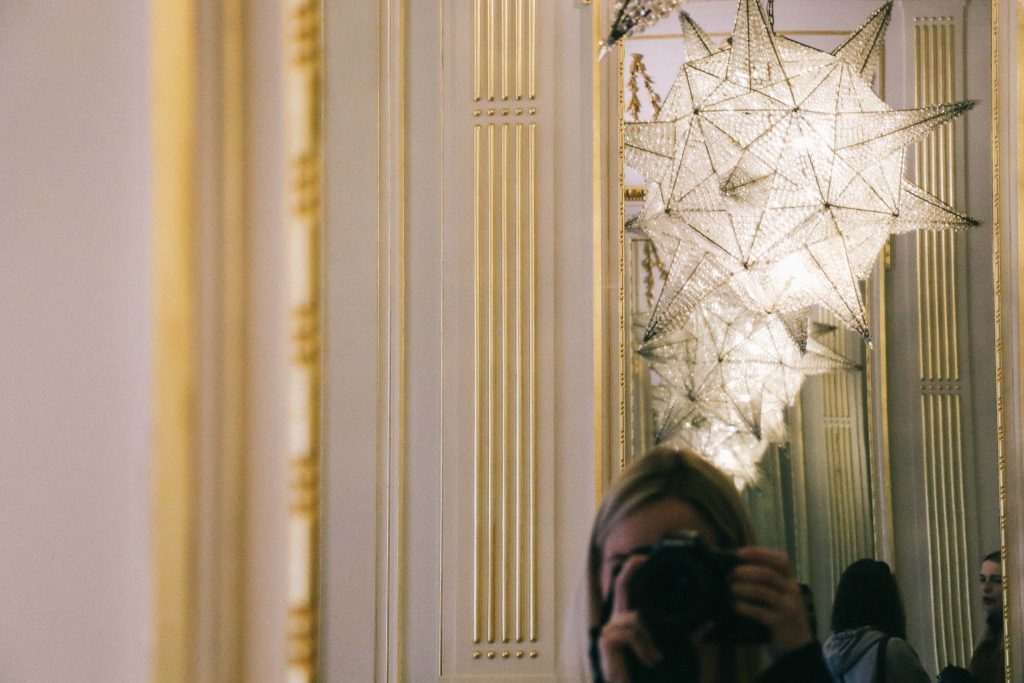 4. Visit Museum Voorlinden
Located on the outskirts of The Hague, Museum Voorlinden is nestled on a stunning, 17th century estate in the middle of the Dutch countryside.
Declaring itself to be an 'oasis of tranquility in the hectic city', Museum Voorlinden is the place to come for peace and contemplation. Surrounded by bubbling brooks, lush green meadows and sand dunes, Museum Voorlinden is privately owned and opened in 2016 – offering both permanent and temporary exhibitions.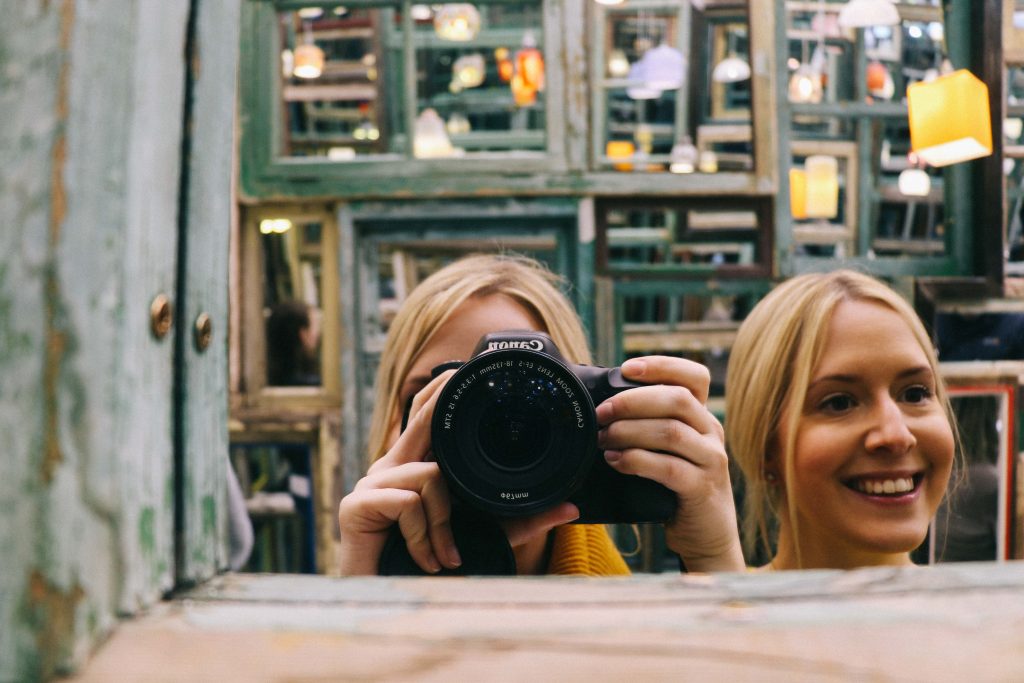 Including permanent pieces by artists Ron Mueck and Richard Serra, the Museum is an eclectic mix of giant swimming pools (empty, aside from a small film of water that runs along the top), secret mirror-filled hideaways, a set of hand-sized elevators (that are fully operational) and an enormous steel sculpture that doubles up as a maze.
With the leafy scenery of the Voorlinden estate ever-present, each corner of the gallery offers a new, standout piece. It's a museum as surprising and unexpected as the city that it calls home, and a must-see for anyone spending a weekend in The Hague.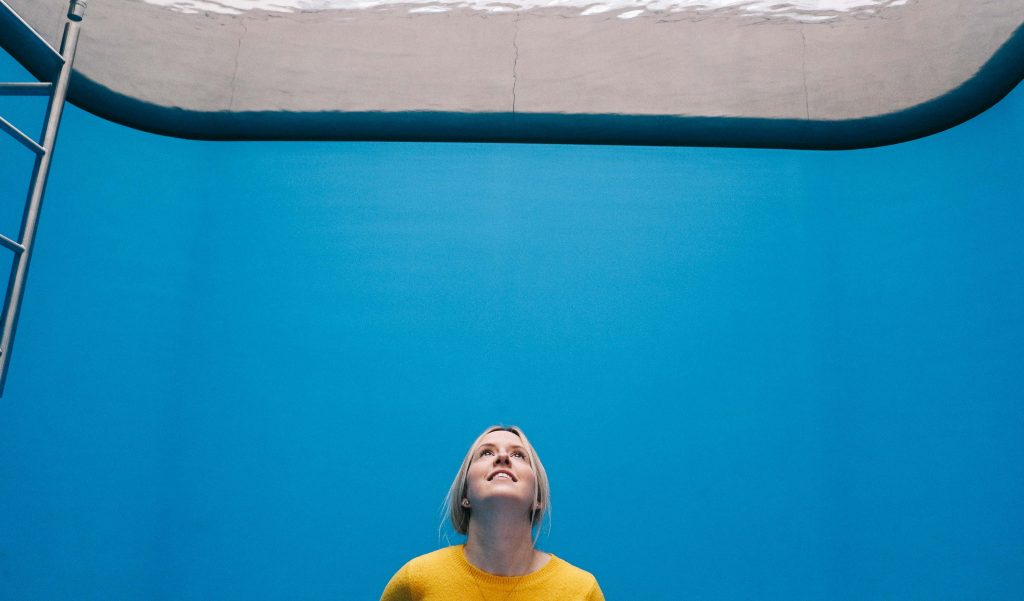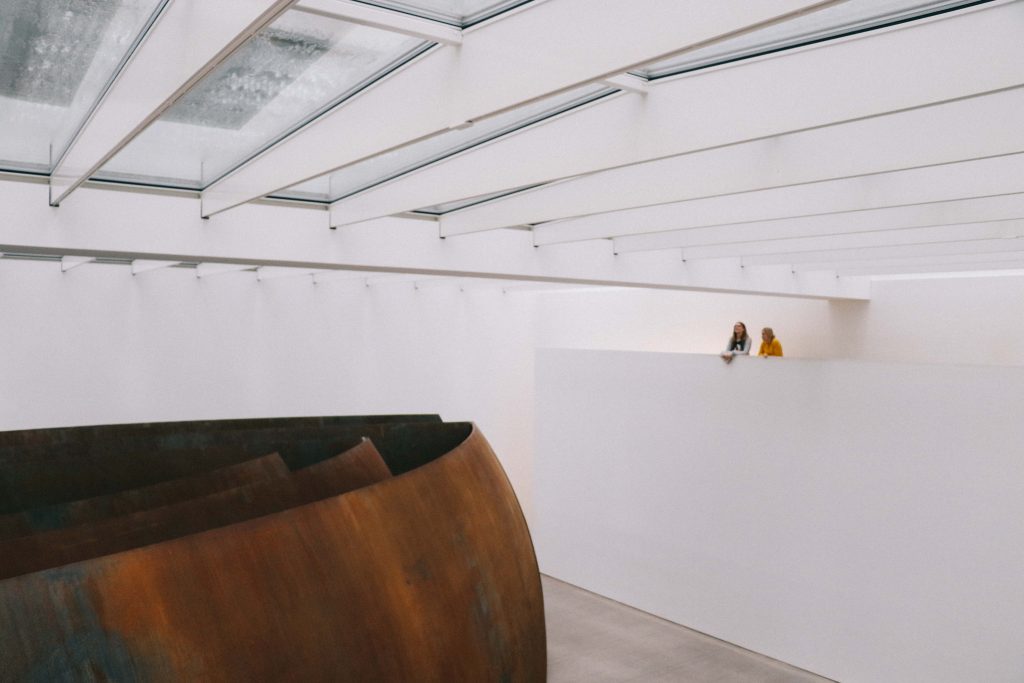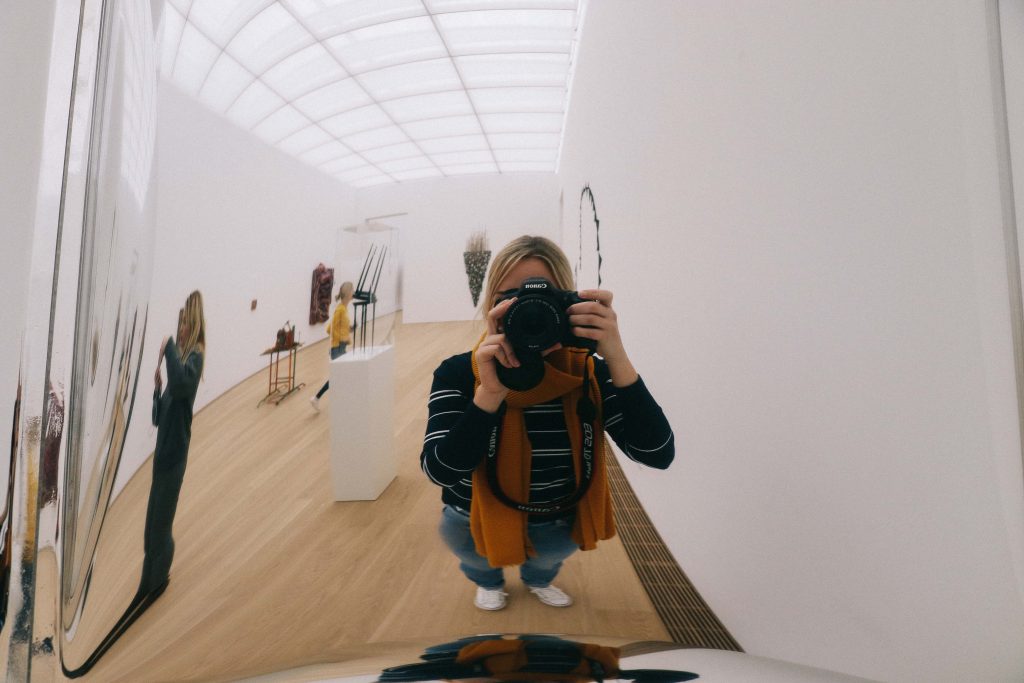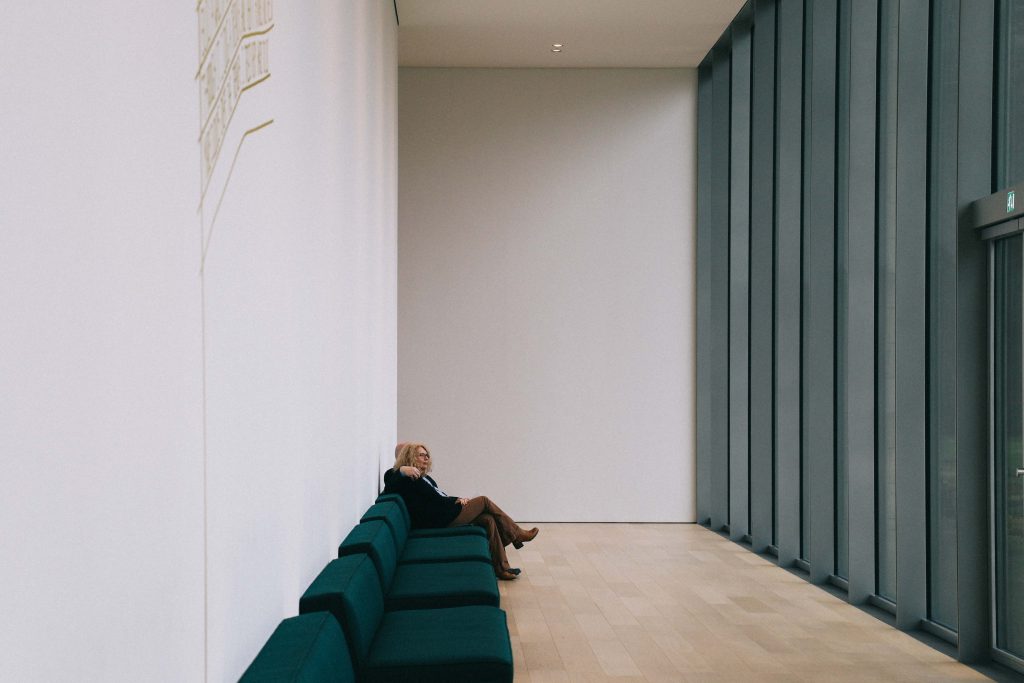 5. Visit The Mauritshuis
Located within one of The Hague's most beautiful 17th century palaces, The Royal Picture Gallery Mauritshuis boasts the highest number of masterpieces, per square meter, in the Netherlands. Here you'll find a dazzling collection of world-famous paintings from the Dutch Golden Age, including those by Vermeer, Rembrandt, Rubens, Jan Steen, Frans Hals, Van Dyck and Adriaen Coorte.
During our own visit, we had the opportunity to view Vermeer's acclaimed 'Girl With the Pearl Earring' – an unforgettable experience and one of the best things to do in The Hague.
6. Visit The One Planet Exhibition
One Planet Expo is a permanent exhibition at Museon-Omniversum.
Based on the 17 Sustainable Development Goals of the United Nations, One Planet is an incredibly interactive and fun way to learn (for both adults and children alike) about issues such as climate change and water pollution.
On the ground floor, you'll discover innovative inventions that have been created to help tackle issues affecting our planet. I really enjoyed testing out the JerryCan, which removes 99.99% bacteria from water as you pump. It was the freshest cup of water that I've enjoyed to date.
For those visiting The Hague with kids, One Planet is the ideal museum to spend a morning. Be sure to stop by the One Planet Dome, which shows films on a giant, immersive dome.
7. Visit The Hague's Peace Palace
Perhaps one of the most popular things to do in The Hague is to visit the city's prestigious Peace Palace.
The most photographed building in The Hague, the Peace Palace (or Vredespaleis) was the donation of American philanthropist, Andrew Carneige, for use by the then International Court of Arbitration.
Donated in 1903, the building ironically opened just a few years before the outbreak of World War I. However, its mission prevailed and the Peace Palace eventually become home to the UN's International Court of Justice; its famous 'peace flame' flickering eternally outside.
Whilst tours to the public are available, securing one can be difficult. When the Court is in session, the Palace closes entirely to the public – something that can happen fairly frequently.
However, fate was looking down favourably on us the morning that we arrived, with a hearing between Bolivia and Chile due to start the very next day. Whilst the Court was being set up ready to hear this international dispute, we were permitted a quick peek inside.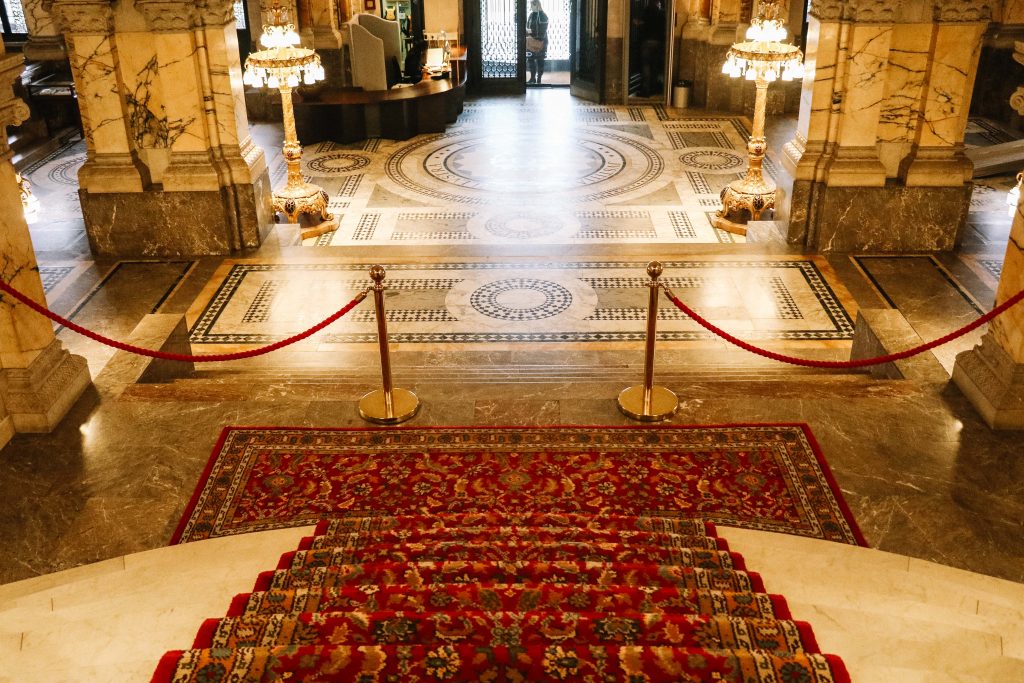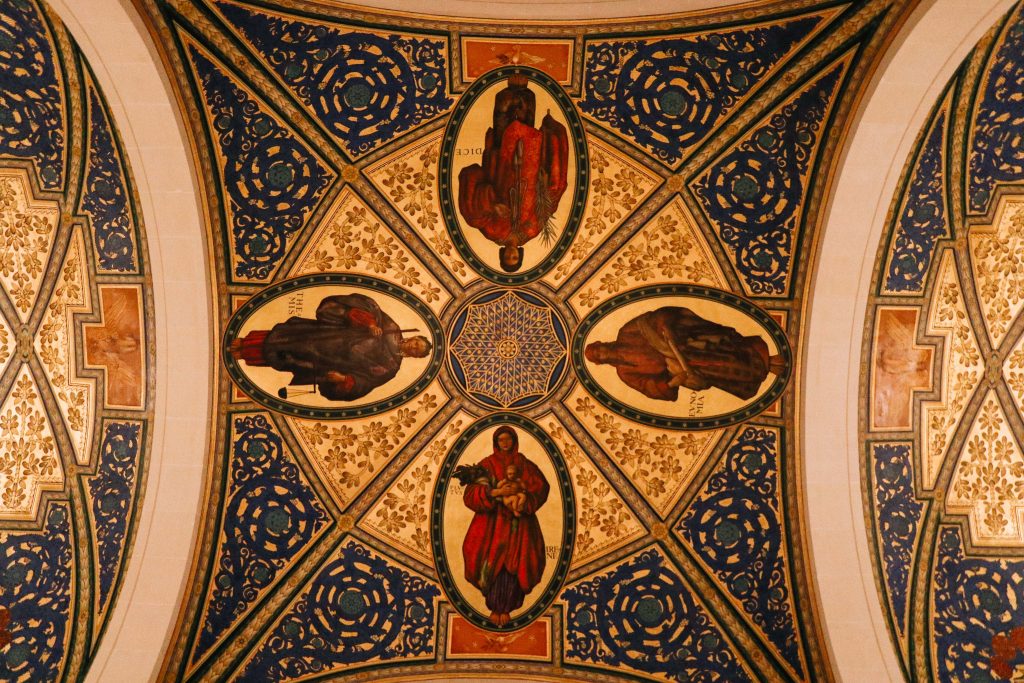 Through the doors of the palace waited a vast, marbled interior: a winged flight of stairs taking centre stage. Above, the ceiling was as intricate and detailed as the Sistine Chapel, with the Goddess of Peace gazing peacefully downwards.
Gold statues, ornate lights and mosaics decorated the floors, whilst statues of world leaders, such as Mandala and Ghandi, stared back at us.
Although not all parts of the Palace are open to the public, visitors are able to see inside the Court itself (provided that it is not in session).
Entering the vast space, The International Court of Justice felt less a courtroom and more a ballroom. Filled with what is said to be the world's most beautiful example of stained-glass windows, it is here that 15 of the UN's judges gather to uphold international peace, right in the very heart of The Hague.
8. Drinks at Bleyenberg
On our second weekend break to The Hague, we spent one very fun night at Bleyenberg.
A vast building that used to be the wallpaper store 'Kwantum', Bleyenberg is a multi-functional space that transforms into a restaurant, bar and nightclub come the evening. It also has a fantastic rooftop bar, filled with locals sipping cocktails and enjoying views of the city as the sun sets.
Bleyenberg (by the way) was the name of the store manager (John Bleyenberg) when the building was still a wallpaper store; who worked there for over 15 years. You'll find some fantastic 1980s photographs of the man throughout the space, alongside an impressive bronze bust.
Fun, eclectic and tongue-in-cheek, a visit to Bleyenberg is an incredibly fun thing to do in The Hague.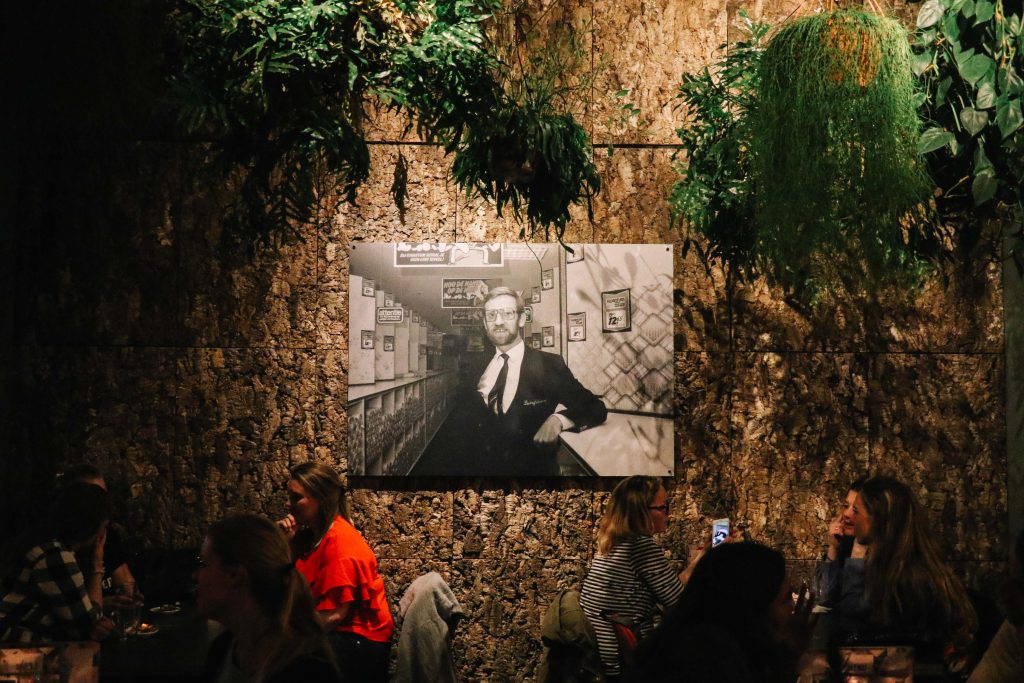 9. Lunch at Zebedeus
Another of the best places to eat in The Hague is Zebedeus, a firm favourite with locals and visitors alike (it's also reasonably priced, unlike some of the city's more upmarket restaurants).
Sourcing local and organic ingredients, Zebedeus is a small and intimate sort of dining affair, so do be sure to book ahead. It also has a fantastic range of dishes for both vegetarians and vegans.
10. Dinner at Restaurant Capriole Café
Overlooking the city's canal, Restaurant Capriole Café is an atmospheric place to eat, especially come evening time when the fairy lights turn on. Casual and friendly, the cafe also has its own roastery – a fantastic spot for a cup of coffee and slice of cake.
11. Brunch at Vegane Glorie
Vegane Glorie is a quirky, pastel filled delight to visit for those seeking vegan food. We enjoyed a dinner here, indulging in home made vegan burrito bars and sparkling glasses of raspberry fizz.
A takeaway menu is also available for Friday and Saturdays.

12. Pop By Dolly's
Dolly is the new kid on the block, having opened just last year at Noordeinde 198. 
A vegetarian restaurant, Dolly offers a diverse array of delicious food and coffee. A cafe filled with plants, books (which are free to read while visiting), paintings and even a gleaming white piano, Dolly's is the place to cosy up in.
We can highly recommend the warm banana bread, served with whipped cream, chocolate buttons, lemon marmalade and strawberries.
13. Shopping at The Hague's Boutique Stores
Although shopping might not perhaps be the first thing you'd think of when visiting The Hague, it's definitely something we really enjoyed during our short break to the city.
The Hague is full of beautiful independent and carefully curated stores, each as individual as the city itself. During our own trip, we discovered quirky antiques stores, indie bookstores and high-end fashion stores, all within 1km of one another.
Hofkwartier Area
For some of the best independent stores in The Hague, head immediately to the Hofkwartier (Court Area) of the city. Here you'll not only find some of The Hague's prettiest streets (think old red brick buildings and cobbled lanes), but an array of eclectic shops.  Alongside some of the higher-end stores, there are also plenty of indie shops, such as Lots of Goodies and the incredible jewellery store, Wiezewasjes.
Zeeheldenkwartier
Over in the Zeeheldenkwartier (the 'Sea Heroes Quarter') is possibly one of our favourite stores in The Hague – Bar & Zo.  A mix of my favourite two things – plants and vintage items – this shop is incredibly photogenic, alongside being cosy, welcoming and a lovely space to browse.
Noordeinde
The best street for art shops and galleries in The Hague, Noordeinde is also home to one of our favourite shops (and cafes) in the city – the appropriately named 'Bookstor'. A vision of vintage carpets, worn sofas and towering bookcases, this cosy spot also offers visitors the chance to sit down with a cup of coffee and browse all it has to offer.
Open for over 100 years, here you'll find a blend of classics, alongside wrapped 'surprise' books for you to buy.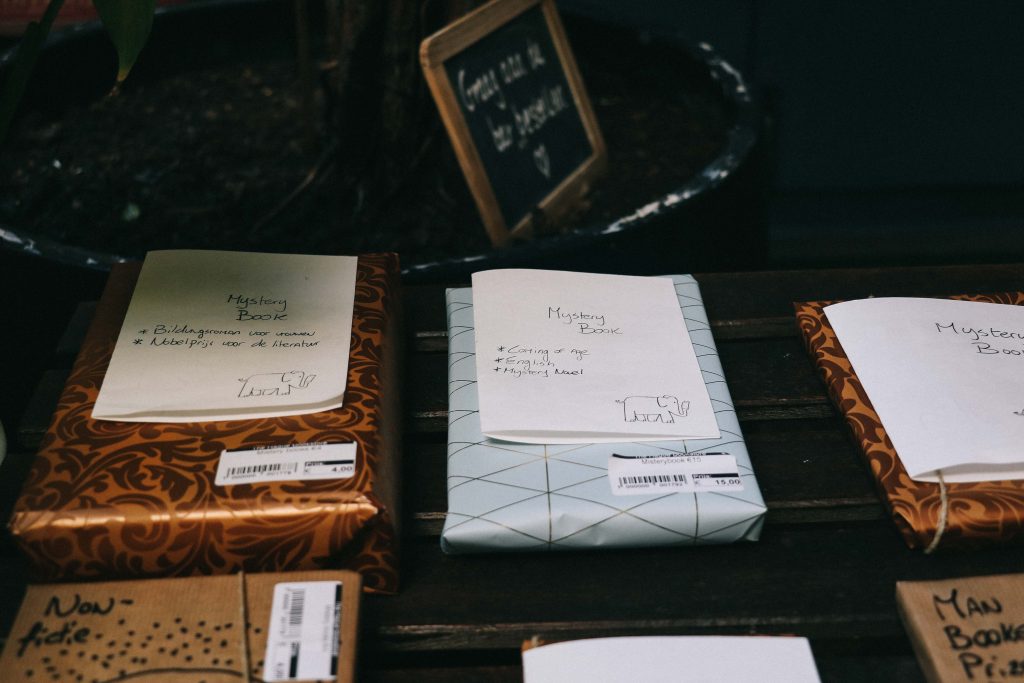 14. Visit the World's Most Famous Tulips
While there are plenty of things to do inside The Hague, many visiting the city (particularly during spring) also use its convenient location to take a day trip to see the Netherland's most famous produce – its tulips.
Keukenhof – a Disneyland for flower lovers – is located just 35 minutes away from The Hague, and is an easy bus or car ride away. Declared one of the world's most popular attractions, with 50 million international visitors since it opened, Keukenhof is a beautiful, colourful and heavenly place – particularly during the spring and summer months.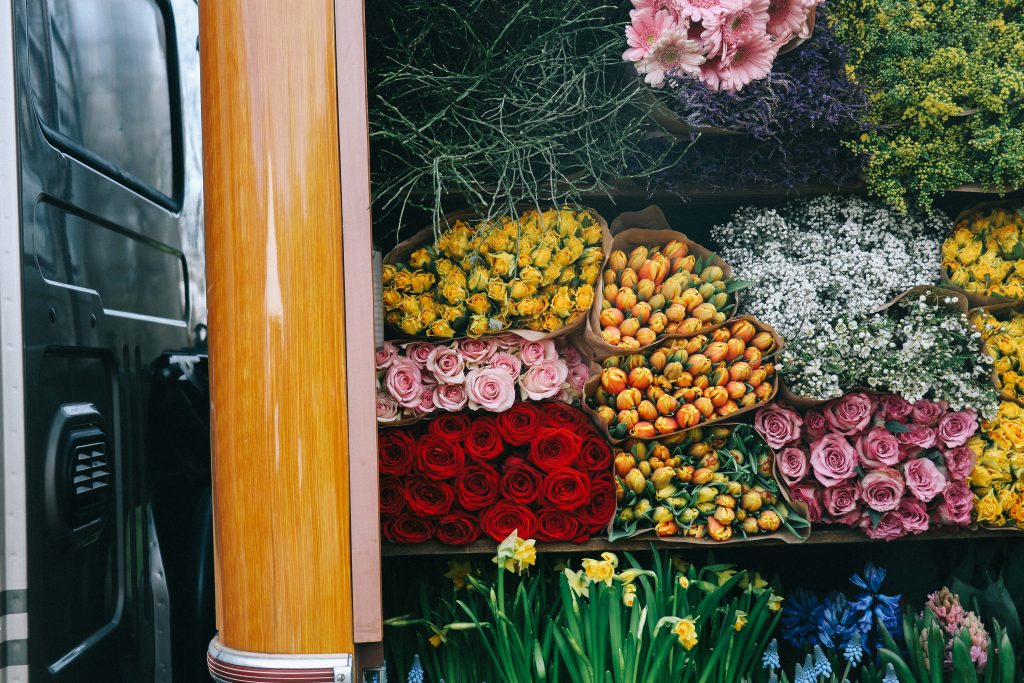 Here you can take a boat ride around the tulip fields (make sure the tulips are in bloom before paying for this tour) and you can hire bikes to explore the Netherland's wider 'bulb region'. Boasting 7 million flowering bulbs, sculptures and over 20 different flower displays, Keukenhof also comes with a petting zoo for children, and restaurants selling pancakes and delicious 'poffertjes'.
It's a fantastic day trip from The Hague and one we'd highly recommend. Tickets for adults are €18.50 and children under 3 go free.
How To Get to Keukenhof from The Hague
Perhaps the easiest way to travel to Keukenhof from The Hague is by bus. The number 90 departs from The Hague Central Station and a day ticket (for adults) costs just €11.50.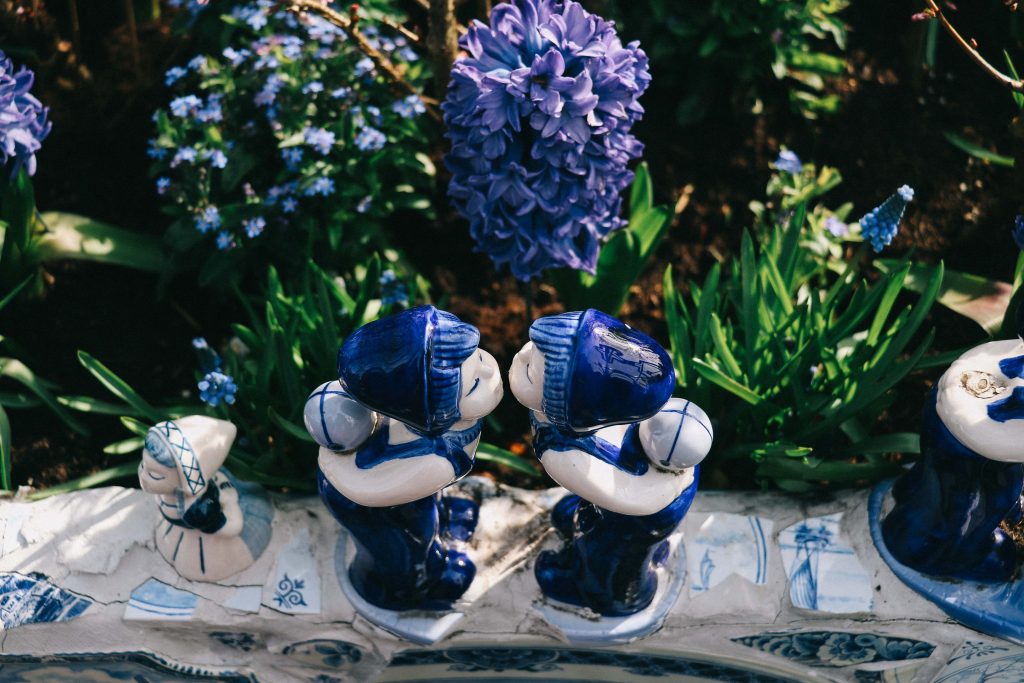 Final Thoughts: Is The Hague Worth Visiting?
When most people book short trips to the Netherlands, they inevitably choose a trip to Amsterdam, or – at a stretch -Rotterdam.
However, how often do you think of booking a weekend to The Hague?
A vastly underrated city, perhaps only associated with NGO professionals, or high-flying career sorts, The Hague is a surprisingly eclectic, dynamic and fun city to visit. Boasting world-class museums and galleries, alongside unbelievably beautiful streets and architecture (and, of course, canals), The Hague is a genuine delight to visit.
Add to this its vibrant foodie scene and warren of independent stores, and you'll be hard-pressed to justify why you've never visited before. A stone's throw from the Netherland's famed flower region and boasting its very own beach resorts, The Hague makes for a fantastic short break: offering culture, beach sunsets and international palaces aplenty.