In March 2019 we launched our first  TTT Tour. It was an unforgettable adventure that saw us take a group of intrepid female travellers to the dusty and intoxicating city of Marrakech, before finding blissful silence in the desert camp, La Pause.
It was a vibrant, memorable and beautiful trip, and one that left us keen to explore more of Morocco's eclectic towns and cities. Filled with ideas of how we might extend our original tour, we arrived home and quickly began researching alternative destinations to complement the freneticism, beauty and heat of Marrakech.
With so many diverse and welcoming cities to choose from, it wasn't an easy task.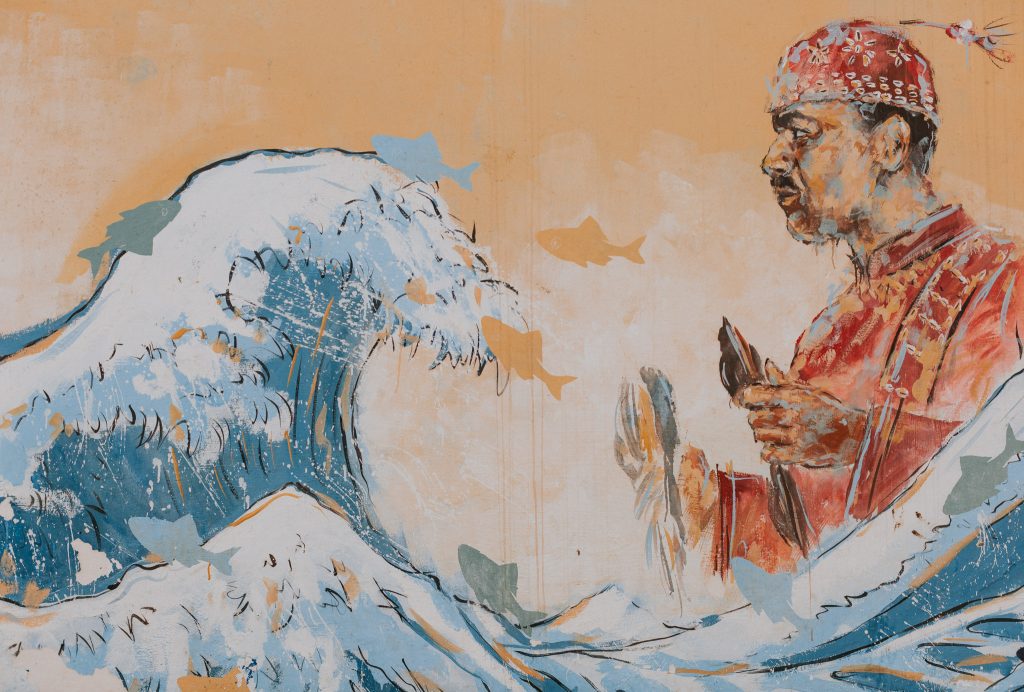 Why Visit Essaouira, Morocco?
Although perhaps not the most obvious choice of destinations when compared with the blue hues of Morocco's Chefchaouen, or with the old-world allure of Fez, there's nonetheless something intoxicating about Essaouira.
Shaped by the strong 'Alizée' or Atlantic wind that blows through its brine-battered alleyways, this beach hugging city is both recognisably Moroccan and decidedly Mediterranean; a vision of bustling souks and blue shuttered windows.
Once a prosperous trading post – a place where gold from Timbuktu was exchanged for ostrich feathers from the East – Essaouira quickly rose to prominence under the rule of King Mohammad III. Strategically positioned between the trade winds of the Atlantic and the country's most prosperous cities, Marrakech and Agadir, Essaouira was redesigned as a handsome fortress; a task completed by French architect, Thédore Cornut.
Within a matter of years, what was once a windswept and largely unoccupied village was transformed into one of Morocco's most important cities; sand-coloured ramparts and city gates now encircling its medina.
What is Essaouira Like?
Today (and despite a brief hiatus as a French colony) Essaouira remains largely unchanged.
With its 18th century fortress still circling the city like a mighty snake, the place remains almost frozen in time; a proud vestige of Morocco's prosperous past.
Head towards the atmospheric harbour and you'll discover hundreds of colourful fishing boats moored next to each other; flocks of seagulls wheeling overhead as fisherman gut their catch of the day. Here, the air is salty and life seems largely uninterrupted by modern technology and machinery.
A short walk from the fishing port and you'll discover the city's impeccably clean beach.
Popular with both sunbathers and watersports enthusiasts (in terms of things to do in Essaouira, watersports is one), Essaouira's beach – complete with fizzing foam and roaring waves – is almost reminiscent of the Algarve. Here, you can paddle with friends or enjoy a lazy lunch along the promenade, eating fresh fish and sipping on cups of delicate mint tea.
With the sound of the haunting call to prayer (or 'adhan') reaching the sandy shores, make the short walk back towards the city's historic fortress; passing under one of Essaouira's imposing stone gates. Now in the UNESCO-protected part of the city, Essaouira's ancient medina (or 'walled city') will transport you to a different time entirely.
A vision of white washed buildings and azure blue frames, the architecture of the medina feels almost Greek – a much more refreshing aesthetic than the dusty red tones of Marrakech.
It's also much calmer than Marrakech's chaotic medina (and thankfully free of its petrol bikes). A walk through here is a taste of Essaouira nearly three centuries ago: a place of daily markets, talented artisans and the scent of heady spices.
Laid-back, prettier and (dare I say it) more enjoyable than Marrakech, it is this bygone coastal charm that makes Essaouira such an enjoyable place to visit.
When is the Best Time to Visit Essaouira?
Thanks to its seaside location, Essaouira enjoys bearable temperatures all year round.
Indeed, come the summer, it doesn't suffer from the stifling heat that settles over cities such as Marrakech (in fact, the summer months are some of the city's windiest). However, it does mean that it can get a little damp and chilly during the wintertime.
A popular vacation spot for Moroccans, Essaouira is particularly crowded between June – August, and therefore perhaps worth avoiding.
We visited the city in March – a time when the temperatures were still lovely and warm (around 22 – 25 degrees) and the streets were fairly empty. Although the evenings were a little colder, this gave us the perfect excuse to sit by roaring fires and snuggle under traditional Berber blankets.
If spring is out of the question, then aim to visit Essaouira in late September. With temperatures still warm and the last of the summer crowds beginning to die down, early autumn in Essaouira is (I've heard) beautiful.
How To Get To Essaouira, Morocco
Via Marrakech:
As our own tour began in Marrakech, we travelled to Essaouira via a private transfer arranged by Intrepid Travel (who helped to arrange our wider tour).
In total, the journey took just under three hours, including a comfort break midway.
Private Taxi – whilst it is possible to grab a local taxi to Essaouira, you may find yourselves overcharged, or possibly making the journey with an unlicensed driver.
To be on the safe side, I'd recommend booking a private taxi transfer, via a company such as 'Get Your Guide'. Relatively cheap, the cost of a transfer for four people will set you back in the region of £105 (or just over £20 each).
Bus – Alternatively, two regular bus services run between Marrakech and Essaouira.
Buses depart outside of Marrakech's main train station (Gare de Marrakech) and a ticket each way will cost approximately 75 dirhams, or just under £6.
One company, Supratours, has five buses running a day to and from Essaouira.
From the UK:
Sadly, the only direct flight route to Essaouira (via Easyjet) was cancelled in 2019.
Instead, visitors are now encouraged to either fly into Marrakech airport, or to nearby Agadir, available via Ryanair from Manchester or Stanstead airports. Prices for a one way journey begin at £46 per person.
Where To Stay in Essaouira
In terms of the best places to stay in Essaouira, you'll (fortunately) find yourselves spoilt for choice.
With a selection of modern five star hotels on offer, alongside beautiful traditional riads, Essaouira has a hotel to suit every taste and budget.
Villa Maroc, Essaouira
During our own visit to Essaouira, we decided to stay at the tranquil and beautifully authentic, Villa Maroc.
Regularly voted one of the best hotels  in Essaouira, Villa Maroc is an oasis of private balconies, towering palm trees and (when evening falls) dancing fires.
Hidden inside the walls of Essaouira's medina, Villa Maroc is formed of four traditional 18th century riads: each a towering white washed building decorated with cool 'zellij' tiles and ageing wood beams.
A warren of a place, featuring 12 shabby-chic double rooms and 7 eclectic suites, Villa Maroc is perhaps one of the most beautiful hotels we've stayed in.
Boasting sweeping views across the ocean, a rooftop terrace and a selection of private dining rooms filled with flickering candles and burning wood fires, Villa Maroc is a true sanctuary.
During our stay, we decided to upgrade to a suite, which cost just £149 per night (between two) and included a delicious traditional Moroccan breakfast.
Our suite, featuring its own balcony, was home to a large study and living area (complete with an ancient wooden desk and towering mirrors), and an enormous bedroom with two four poster beds.
Filled with the scent of lingering incense and orange blossom, this beautiful room was a cool haven away from the heat of the Moroccan sun.
Alongside breakfast, it is also worth booking dinner at Villa Maroc. As night falls, the staff light candles and fires throughout the riad's many living areas and dining rooms. Dinner is served in your own private room, filled with traditional Berber artwork, throws and blankets.
The riad is also home to the wonderful Oriental Spa, offering traditional treatments such as a Moroccan Hammam, alongside manicures and massages. In terms of things to do in Essaouira, a visit here is the perfect antidote to a long day exploring the city's souks.
How To Get Around Essaouira
Unlike sprawling Marrakech, Essaouira is a fairly small and compact city,  and therefore easily navigable by foot.
For those of you staying inside the medina, you'll be met by relevant hotel staff (or independent 'entrepreneurs'), who will be waiting for you outside the 'old' city walls.
As vehicles are not permitted through the ancient gates of the medina, staff will bring with them wooden carts to transport your suitcases – saving you the trouble of having to drag them along yourself.
Tip: do keep some change aside to tip these folk for their trouble. Around 20 dirham should be enough.
Day Trips: when planning things to do in Essaouira, a day trip might come top of your list. If so, you can hire a car from Wind Car – found in the heart of the city. The average rental car will set you back between 450 – 500 dirham, or £35.
Alternatively, taxis are available at the 'grand taxi rank'. For those hoping to explore nearby cities, a taxi to Agadir, for example, will cost in the region of 70 dirham, or £5-6.
Things To Do in Essaouira, Morocco
Although relatively small and perhaps not as geared towards tourism as Marrakech, there are still plenty of fantastic things to do in Essaouira.
1. Explore the Souks: The Arty 'Kasbah' District
A little like Marrakech, Essaouira spent the 1970s as a Mecca for artists, hippies and life's sandal-wearing wanderers. Today, this bohemian attitude still characterises much of the city, particularly its art scene.
Although a warren of a place, Essaouira's souks have roughly defined districts, one of which is the gallery filled Kasbah area.
Here you'll find a wealth of art galleries and creative boltholes, alongside vibrant textiles hanging from the narrow alleyway walls. One gallery, Galerie la Kasbah, is particularly worth visiting. Something of a city-wide institution, this light and serene place covers 4,300 square feet, showcasing the work of over 22 local artists.
A great place to pick up some unique pieces of artwork and traditional textiles, the gallery is a fantastic introduction to Essaouira's flair for creativity and colour.
2. Explore the Souks: Shopping on Avenue d'Istaqal's
A colourful, intoxicating and busy place, Avenue d'Istaqal is perhaps one of Essaouira's most famous 'shopping lanes'. Known for its small, but perfectly formed stores ('cupboard size', to be specific), this often chaotic avenue meanders through the city's shaded and historic medina.
Here, we not only found crowds of rogue cats, but ancient wooden doorways leading to chic stores selling beautifully crafted textiles, candles, artwork and jewellery.
Having walked the main thoroughfare, take a tangent and head down the narrowing lanes that make up much of the medina. In particular, walk towards the coast, where you'll find Rue de la Skala and the beautifully curated homeware shop 'Minimal'. 
Here we bought some beautiful glazed pottery from Tamegroute, alongside candles and delicate silver cutlery.
3. Witness Essaouira's Artisans at Work
Essaouira, like many Moroccan cities, is well known for its talent for the arts and crafts – in particular, woodwork.
Using local 'Thuya' wood (a type of wood found largely in Southern Morocco), their marquetry is not only beautifully aromatic, but smooth and intricate.
Head towards the Skala de la Ville to see these craftsmen in action, watching as they polish and decorate gleaming chests and chessboards with  skill and flair.
Tip: as Thuya wood is now said to be endangered, it's perhaps best to simply watch the craftsmen in action, rather than buy any of the finished products.
4. Visit Essaouira's Beach
And now for perhaps my favourite thing to do in Essaouira: it's time to head to the beach.
Thanks to its sheer size, this beautifully clean and golden stretch of sand is rarely crowded, providing visitors with plenty of space to pitch up and sunbathe, read or swim in the (rather chilly) sea.
For those of you looking for a little more comfort, a number of beach clubs run along the sandy strip, offering access to luxury sun loungers and cabanas, complete with table service.
We had a fantastic lunch at MBeach, which also had a beautiful deck area with very comfortable looking loungers and umbrella shades (available to rent).
If it's a little watersports you're after – something Essaouira is popular for – then there are a number of different centres available.
Océan Vagabond, found overlooking the beach, offers a mix of surf, windsurfing and kitesurfing lessons, alongside a laid-back beach cafe serving local (and beautifully cold) gris wine.
Prices begin at around 385 dihram per person for a surf lesson, with each lasting two hours.
5. Stroll the Skala du Port
Encompassing Essaouira's atmospheric medina is its mighty ramparts – complete with canons, towers and sweeping, fairytale staircases.
Although once intended to protect the city from a possible raid, today the ramparts offer panoramic views across the crashing waves of the Atlantic Ocean and over the snaking maze of lanes below.
In particular, the Skala du Port – a mighty, honey covered edifice, is well worth visiting.
Having made a recent guest appearance in Game of Thrones, this mighty fortress- built against the backdrop of azure blue skies, foaming white seas and diving seagulls – is immaculately preserved. As impressive and handsome now as it would have been in the eighteenth century, visit here for excellent views and the chance to experience Essaouira's famous trade winds (warning – it can get a little nippy).
6. Visit Essaouira's Sidi Mohammed Ben Abdellah Museum
More of a local, rather than an international destination, Essaouira does not have the wide range of world-class museums that perhaps cities such as Marrakech do.
However, the city is the proud owner of one particular museum definitely worth visiting – the Sidi Mohammed Ben Abdellah Museum.
Costing just 10 dirham to enter (around 78p), this museum is not only incredibly cheap to explore (it might even be one of the cheapest things to do in Essaouira), but also offers a lovely introduction to the city and the surrounding region.
Recently refurbished, and found within a beautiful riad once belonging to a local pasha (or 'Lord), this little museum encourages visitors to explore artefacts found throughout Essaouira, including some from the Roman and Phoenician period.
With a rare personal collection of photographs on display –  featuring a sepia toned Essaouira in the late nineteenth century – this small and intimate collection of jewellery, musical instruments and carpets provides a fascinating insight into everyday life in this seafaring city.
7. The Best Places for Drinks in Essaouira
With a slightly left-of-centre attitude towards life, Essaouira invites its visitors to relax, slow down and take in its spectacular sunsets with a cold Casablanca beer in hand.
There are several great watering holes to be found throughout the city.
For views of the city's main square and harbour, head to Bab Laachour Café for sunset beers (note – beer here is only sold in the evenings).
Close to Bab Laachour Café is the slightly livelier, Taros. With a fairly well stocked bar and a daily happy hour, visit here for cocktails and views of the darkening Atlantic ocean.
Located close to Essaouira's romantic Skala de la Ville, Il Mare is another beautiful spot to enjoy a glass of wine whilst simultaneously drinking in the views of Essaouira's honey-coloured ramparts.
Looking for somewhere to dance the night away? Alongside, perhaps, fire eaters and magicians? Walk towards the heart of Essaouira's medina and discover the famous Caravane Café.
A traditional riad, filled with colour, artwork, exotic plants and Moroccan artefacts, the Caravane Café is one of the city's greatest melting pots. So, grab a drink, dance to live 'gnaoua' music and watch as belly dancers and singers mesmerise your fellow diners.
A night here might just be one of the most unforgettable things to do in Essaouira.
8. The Best Restaurants in Essaouira
Thanks to its location just metres from the cool waters of the Atlantic Ocean, Essaouira offers some of the best fresh seafood in Morocco.
The restaurants mentioned above (Caravane Café, Il Mare, Taros and Bab Laachour Café) all offer lovely menus, particularly Caravane Café, which offers an eclectic assortment of south-east Asian dishes (ideal for those of you who are a little tired of couscous and tagines).
Other restaurants worth visting are, La Table by Madada – a cool, contemporary restaurant tucked away in an old warehouse. Here you'll find a broad range of fresh and contemporary European and Moroccan dishes. It is, however, a very popular spot, so be sure to book ahead.
For those of you hoping to enjoy a meal whilst overlooking Essaouira's beach, Océan Vagabond Beach Restaurant offers local snacks (e.g. lamb brochettes) and tasty meals for a very reasonable price.
9.  Get Tickets for Essaouira's Summer Music Festivals
Whilst Essaouira might be known for its quiet and relaxed approach to life, looks can be deceiving. Indeed, come the summer months, this sunny city comes alive with international music festivals. Often topping lists of things to do in Essaouira, these concerts are a celebration of eclectic and cultural exchanges, with the entire city coming together to celebrate.
In April (normally the 26th – 29th), the festival Alizés arrives in town: a classical musical festival held in intimate venues throughout the city.
Come May and the Gnaoua festival begins, dedicated to traditional North African music. Encompassing the entire city – from the port to the medina – the festival sets the entire city alight with music, dancing and irresistible rhythms.
Rounding up the festival season is the Atlantic Andalusia festival, held each October in Essaouira. Celebrating the city's shared Judeo-Arab  culture, the festival is a reminder of Essaouira's liberal and tolerant history.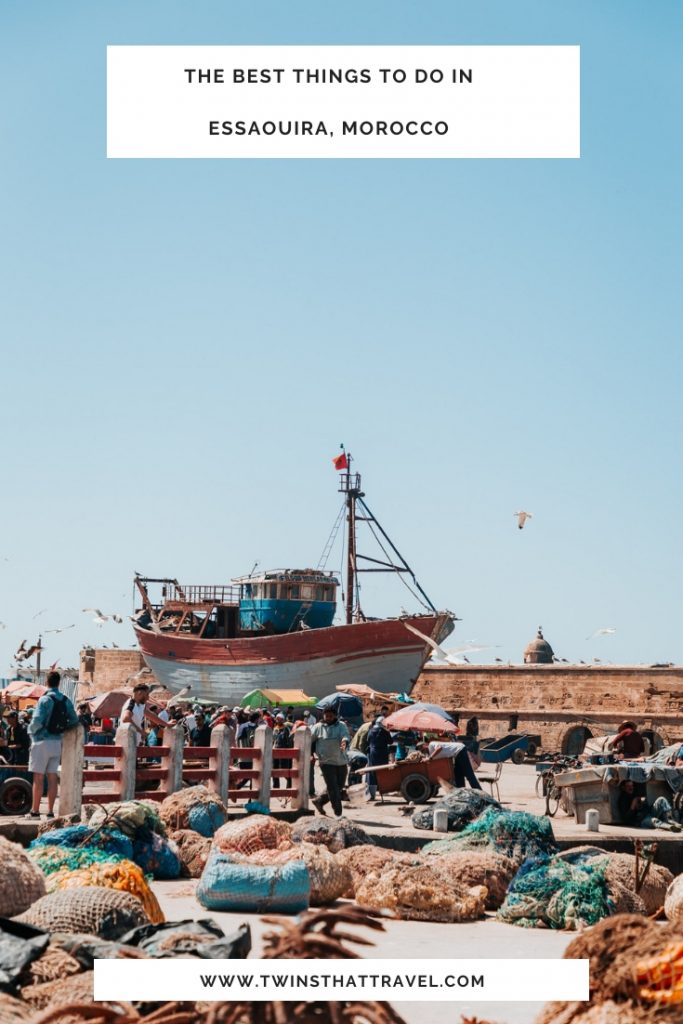 Things to do in Essaouira.